Canada's population is growing steadily. That means cities need to prepare for increased demand for transit, housing, healthcare, and more. On April 26 the CityAge Toronto conference will dive into the innovative approaches and bold investments needed to accommodate the next 10 million Canadians.
As Canada's largest and fastest-growing metropolis, Toronto is uniquely positioned to lead the charge in Canada's urban reinvention. But we must act now to ensure that our cities remain liveable, sustainable, and equitable. Failure to do so could put our future in jeopardy.
CityAge Toronto is exploring approaches to affordable housing, transportation solutions, decarbonizing cities, and innovative healthcare delivery. Attendees will hear from experts in urban design, infrastructure financing, digital infrastructure solutions, and mobility as a service.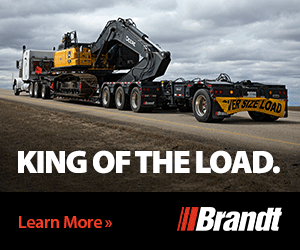 We will dig into the challenges and opportunities presented by urban growth, and how we can leverage technology to address these challenges, through a mix of keynote presentations, panel discussions, breakout sessions and networking opportunities.
It is time to think boldly about the future of our cities. That's why CityAge Toronto is bringing together the ideas and people who will shape Canada's urban future.
CityAge Toronto, presented by SNC-Lavalin, is a program you won't want to miss, especially during this pivotal time for Toronto. Register by purchasing your ticket here
CityAge Toronto: The Next 10 Million speakers include:
Rick Leary, CEO, Toronto Transit Commission
Ehren Cory, Chief Executive Officer, Canada Infrastructure Bank
Jag Sharma, President and Chief Executive Officer, Toronto Community Housing
Heather Grey-Wolf, Chief Development Officer, Infrastructure Ontario
Stuart McLaren, Director of Net Zero Infrastructure, SNC Lavalin
Ben Almond, CEO, Engineering Services Canada, SNC Lavalin
Laura Miller, Head of Public Policy and Communications, Canada, Uber
Ilse Treurnicht, Managing Partner, TwinRiver Capital
Ramtin Attar, CEO, Promise Robotics
James Perttula, Director, Transit and Transportation Planning, City of Toronto
Peter Hass, Associate Partner, Maverix Private Equity
Kealy Dedman, Commissioner of Public Works, Regional Municipality of Peel
Michael Norton, Chief Development Officer, Metrolinx
Derek Goring, Executive Vice President, Development, Northcrest Developments
James Burrow, Director of Sustainable Finance, BMO
Leslie Woo, CEO, CivicAction
Heili Toome, Chief Marketing Officer, Shift Transit