The Manitoba government announced it has invested $10 million in the reconstruction of the southbound lanes of PTH 75 in the town of Morris.
According to Infrastructure Minister Ron Schuler, Manitoba will be recognized as a national transportation hub, linking east to west, north to south and enabling strong economic activity within and across our borders. Priority projects like the Economic Trade Corridor which consists of creating a freeway status, linking the Trans-Canada Highway, PTH 75 and PTH 100 and 101 (the Perimeter Highway) to support the national Roads and Transportation Association of Canada (RTAC) grid, will help facilitate routes, trades and commerce to get local economic goods, products and services to international markets.
"Our government is strongly committed to investing in highway road construction and maintenance," said Schuler. "Infrastructure investments are essential to growing our economy and creating jobs for Manitobans. This project moves our province forward to building a more sustainable and reliable highway network to transport goods and services."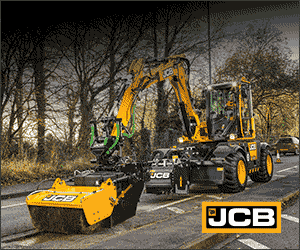 The province is reconstructing and realigning the southbound lanes of PTH 75 from Rodeo Drive in the town of Morris to 3.1 kilometres south. The project also includes the replacement of the southbound CN rail cross surface. Southbound lanes will temporarily be closed in the area and two-way traffic will be accommodated on the northbound lanes during construction. Work is currently underway and is expected to be completed this fall, the minister said.
As part of Budget 2021, the province announced $630 million in infrastructure projects for the 2021-22 fiscal year. Other projects announced this fiscal year include a number of investments into Manitoba's International Trade Hub including $90 million in the Trans-Canada Highway.
The minister noted that additional work will take place on southbound PTH 75 from Ste. Agathe to the U.S. border beginning this summer. Repairs will be completed to the concrete roadway at various locations along this section of PTH 75.
The full tendering list of 2021-22 projects can be found at www.gov.mb.ca/mit/contracts/index.html.
Featured image: Photo by Radek Kilijanek on Unsplash