The governments of Canada and Ontario are investing more than $115.1 million to protect the health, and well- being of residents in 30 municipalities across the Greater Toronto and Hamilton Area (GTHA).
The Government of Canada is investing over $92.1 million in municipalities through the COVID-19 Resilience Infrastructure Stream of the Investing in Canada Infrastructure Program. The Government of Ontario is contributing more than $23 million.
The majority of funding will support the rehabilitation of active transit infrastructure, the development of modern and accessible recreational options, and upgrades and replacement of equipment in health and emergency facilities in communities across the GTHA. Additional investments will support increased options for active transportation, and the renovation of municipal buildings, community centres and cultural facilities. These improvements will provide safe and inclusive spaces for residents across the GTHA.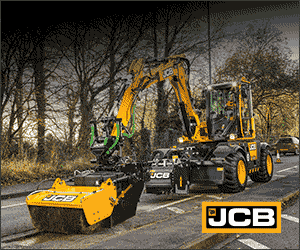 The COVID-19 Resilience Infrastructure Stream, implemented in response to the pandemic, allows the Government of Canada to invest up to 80% of eligible costs for projects in provinces, and up to 100% for projects in territories and Indigenous communities. The Province of Ontario will invest 20% of the eligible costs for projects across the province.
"The COVID-19 pandemic has had a major impact on the wellbeing of all Canadians and ensuring that residents have access to safe and inclusive community spaces is essential," stated Catherine McKenna, Federal Minister of Infrastructure and Communities. "Across the Greater Toronto and Hamilton Area we're investing over $92 million – 80 cents on every dollar – through the COVID-19 Resilience Municipal Stream to support municipalities with better ventilation in building such a as shelters, improved accessibility, sidewalk upgrades and new bike lanes, to improve safety and access for residents now and in the future. Canada's infrastructure plan invests in thousands of projects, creates jobs across the country, and builds stronger, more resilient communities."
"We are supporting vital infrastructure projects in the Greater Toronto Area in places like Oakville, Burlington, Milton, Mississauga, and Durham that protect people's health and well-being while contributing to the province's economic recovery," added Stephen Crawford, Parliamentary Assistant to Ontario's Minister of Infrastructure MPP for Oakville, on behalf of Laurie Scott, Ontario's Minister of Infrastructure. "The province will continue to fund important projects that strengthen Ontario's towns and cities."
Funding recipients:
| | | |
| --- | --- | --- |
| Municipality | Federal Contribution | Provincial Contribution |
| Town of Ajax | $977,291 | $244,323 |
| Town of Aurora | $413,845 | $103,461 |
| Corporation of the City of Brampton | $9,412,148 | $2,353,037 |
| Township of Brock | $80,000 | $20,000 |
| City of Burlington | $681,760 | $170,440 |
| Town of Caledon | $3,433,962 | $858,491 |
| Corporation of the Municipality of Clarington | $471,726 | $117,931 |
| Regional Municipality of Durham | $779,620 | $194,905 |
| Town of East Gwillimbury | $110,400 | $27,600 |
| Town of Georgina | $405,600 | $101,400 |
| Corporation of the Regional Municipality of Halton | $3,596,800 | $899,200 |
| Town of Halton Hills | $322,574 | $80,644 |
| City of Hamilton | $5,947,200 | $1,486,800 |
| Township of King | $156,174 | $39,043 |
| City of Markham | $5,831,327 | $1,457,832 |
| Town of Milton | $2,164,706 | $541,176 |
| City of Mississauga | $17,739,200 | $4,434,800 |
| Town of Newmarket | $420,729 | $105,182 |
| Town of Oakville | $1,859,925 | $464,981 |
| City of Oshawa | $600,754 | $150,189 |
| Regional Municipality of Peel | $960,000 | $240,000 |
| City of Pickering | $178,007 | $44,502 |
| Town of Richmond Hill | $557,983 | $139, 496 |
| Township of Scugog | $80,000 | $20,000 |
| City of Toronto | $14,452,861 | $3,613,215 |
| Township of Uxbridge | $2,363,674 | $590,918 |
| City of Vaughan | $12,110,565 | $3,027,641 |
| Town of Whitby | $1,158,265 | $289,566 |
| Town of Whitchurch-Stouffville | $259,376 | $64,844 |
| Regional Municipality of York | $4,600,000 | $1,150,000 |
Featured image: York Region Transit depot. (YRT)