Natural Resources and the Federation of Canadian Municipalities (FCM) announced an investment of $666,750 through FCM's Green Municipal Fund (GMF) to help reduce greenhouse gas (GHG) emissions in communities across Manitoba.
The Exchange District Improvement Zone, in partnership with the City of Winnipeg, will receive $175,000 to develop a sustainable neighbourhood action plan (SNAP) to transform the district into a leader promoting sustainable urban development. Winnipeg will also receive $67,000 to conduct a feasibility study to assess the environmental, social, and economic benefits of capturing methane collected from the Brady Road Resource Management Facility and reusing it as an alternative energy source.
"Through the Green Municipal Fund, we're supporting municipalities in their efforts to lower emissions through projects like energy efficient retrofits, electric and hybrid electric transit pilots and efficiencies in wastewater treatment," stated Catherine McKenna, Minister of Infrastructure and Communities.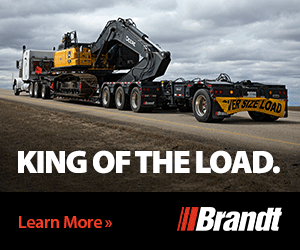 The Rural Municipality of Taché will receive $157,120 for a pilot project to refine parameters and obtain the necessary data to design and implement a permanent full-scale phosphorous removal and recovery system from the municipal wastewater in the Town of Landmark's lagoon.
The Village of Dunnotar will receive $153,000 to undertake a waste characterization study and evaluate the technical, financial and environmental feasibility of regional waste management solutions.
The City of Portage La Prairie will receive $70,500 to identify methods of providing affordable public transit in the community as an alternative to single occupancy vehicles, reducing emissions, shifting modes of transportation to transit and increasing fuel efficiency with alternatively fueled vehicles.
The City of Dauphin will receive $27,900 for a feasibility study that aims to encourage walking and cycling as viable modes of transit versus motor vehicle use and help make active transportation options safer and more comfortable for residents and visitors.
The Rural Municipality of St. Clements will receive $16,050 to conduct a Phase II Environmental Site Assessment to help identify the nature and extent of the contamination of a polluted site to create a new development. The study also aims to promote solutions to decrease the environmental and health impacts of the eventual remediation.
"Our cities and communities influence half of the country's greenhouse gas emissions. That means local action is critical," added FCM's president Joanne Vanderheyden. "With support from the Green Municipal Fund, this is what's happening: municipalities of all sizes are implementing smart low-carbon solutions. Empowering this local expertise is vital to meeting Canada's climate goals. When orders of government work together to reduce emissions, we're building more resilient communities."