The governments of Canada and Manitoba announced funding for nine projects across Manitoba to support green infrastructure and upgrade community, culture, and recreation facilities.
The projects will improve access to water infrastructure in several municipalities, create an urban tree canopy in Selkirk, and build or renovate key facilities in different locations to respond to community needs and make the buildings more energy efficient.
"Whether we invest in cultural and recreational facilities or improving urban spaces through added trees, our end goal is the same: build healthy, vibrant, and resilient communities where Canadians can grow and thrive," said Jim Carr, Minister and Special Representative for the Prairies.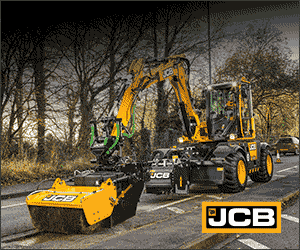 The Government of Canada is investing more than $21 million in these projects through the Community, Culture, and Recreation Infrastructure Stream and the Green Infrastructure Stream of the Investing in Canada Infrastructure Program. For projects requiring consultations with Indigenous groups, federal funding is conditional on consultation requirements being met. The Government of Manitoba is investing over $4.8 million and other funding partners are contributing over $26.9 million combined.
Energy Upgrades on University of Manitoba's Fort Garry Campus
This project will upgrade University of Manitoba's Central Energy Plant and the Max Bell Centre building on its Fort Garry Campus in Winnipeg. The improvements will benefit all 41 major buildings on UM's campus by improving their energy efficiency and reducing greenhouse gas emissions.
"This investment in upgrades to our Central Energy Plant and Max Bell Centre support the efficiency and resiliency of our infrastructure, and deliver social and environmental benefits to our community," said Dr. Michael Benarroch, University of Manitoba President and Vice-Chancellor.
Community Centre in Oakville
A new community centre in Oakville will replace the existing community hall that is nearing the end of its lifespan. The new 10,500 square-foot community centre will serve as a hub in the community and centralize community, cultural, and sporting venues in one location.
Multi-use Arbour and Powwow Grounds on Brokenhead Reserve
A new multi-use arbour and powwow grounds on Brokenhead Reserve will provide space for a multitude of activities, including cultural teachings and workshops, traditional ceremonies as well as community celebrations and events for the Brokenhead Ojibway Nation and other First Nations in proximity.
"The arbour will be a central gathering hub in the region to be used for cultural teachings and workshops, cultural programming, and community events. Constructing an arbour in our community has been a top priority for Brokenhead," said Chief Deborah Smith, Brokenhead Ojibway Nation.
Featured image: University of Manitoba's Fort Garry Campus. (University of Manitoba)