The government of Canada announced more than $85 million in federal funding to expand a garage for the Société de transport de Laval (STL) by nearly 20,000 m2. The project will include approximately 100 new parking spaces to recharge electric buses as well as additional vehicle maintenance and repair bays.
The Government of Canada is investing more than $85 million in this project through the Public Transit Infrastructure Stream of the Investing in Canada Infrastructure Program. Quebec is also investing in this project and will communicate its contribution at a later date.
"Thanks to this project, the STL will continue its transition to green and sustainable energy, which will reduce greenhouse gas emissions and support our fight against climate change," stated Catherine McKenna, Minister of Infrastructure and Communities.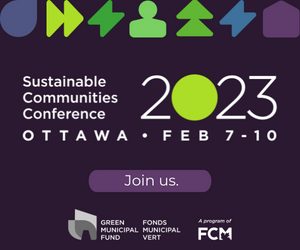 "In order to achieve our goal of a 45 per cent reduction in greenhouse gases by 2028, we must encourage the electrification of public transportation," said Yves Robillard, MP for Marc-Aurèle-Fortin "This announcement will allow the Société de transport de Laval to double the surface area of its current site to provide it with new infrastructure adapted to electric buses."