Canada and Ontario Invest Over $114.5 million in Public Transit Infrastructure for Residents of Durham
The governments of Canada, Ontario and the Regional Municipality of Durham announced joint funding for the construction of dedicated Bus Rapid Transit (BRT) infrastructure in the City of Pickering.
The Government of Canada is investing more than $45.8 million in this project through the Public Transit Infrastructure Stream (PTIS) of the Investing in Canada plan. The Government of Ontario is providing over $38.1 million, and the Regional Municipality of Durham is contributing more than $30.5 million.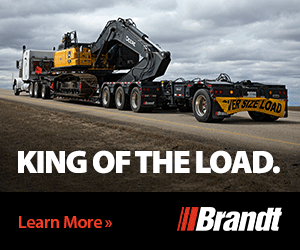 "[This] investment will help create better and more reliable public transit infrastructure in the Regional Municipality of Durham," stated Jennifer O'Connell, MP for Pickering—Uxbridge.
Funding for this project will go towards the construction of 7.5 km of dedicated median bus rapid transit lanes, 20 sheltered bus stops at 10 locations, and 7.5 km of bike lanes along Highway 2 in Pickering. The project is part of the Durham-Scarborough Bus Rapid Transit initiative, which will provide more frequent and reliable transit services to the Durham Region and the City of Toronto. Once completed, this project will provide residents with a safe and more accessible public transit system and enhanced active transportation options.
"This project will improve future access to and from Pickering GO Station connecting residents to jobs, schools, and other communities, making it faster and easier for residents in Pickering and Durham Region to connect to GO Transit and Durham Region Transit," said Peter Bethlenfalvy, Ontario's Minister of Finance and MPP for Pickering-Uxbridge.
"The Durham-Scarborough Bus Rapid Transit project is a great opportunity to continue to build and connect our communities. Travel demand continues to grow in Durham Region and, with our federal and provincial partners, we will continue to provide safe and reliable transit for residents and visitors," added John Henry, Regional Municipality of Durham's chair and CEO.
Featured image: What the new Durham-Scarborough BRT project may bring. Photo represents Bond Street at Park Street, looking southeast. (Metrolinx photo)