Alberta Transportation has shortlisted three groups to submit proposals to complete improvements on Deerfoot Trail using a public-private partnership (P3) delivery model.
As part of Alberta's Recovery Plan, this project will create jobs for Calgarians while making Deerfoot Trail safer and more efficient.
The three groups are: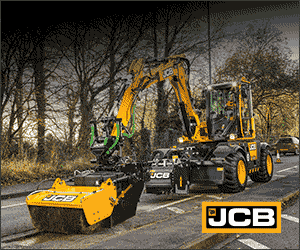 Calgary Safelink Partners – Vinci Highways SAS; Graham Capital Partners; Carmacks Enterprises Ltd.; Graham Infrastructure LP; Vinci Infrastructure Canada Limited; and Parsons Inc.
Deerfoot Trail Partners: – Aecon Concessions; Aecon Infrastructure Management Inc.; Meridiam Infrastructure North America Fund III; Stantec Consulting Ltd.; Wood Environment & Infrastructure; CH2M-Hill Canada Ltd. (Jacobs); and COWI North America Ltd.
Deerfoot Trail Infrastructure Partners (EllisDon) – EllisDon Capital Inc.; EllisDon Construction Services; Lafarge Canada; and Aecom Canada Ltd.
"Calgarians know what traffic on the Deerfoot is like," Rajan Sawhney, Minister of Transportation. "That's why we're taking action to ease traffic and make life better for Calgarians with significant improvements to Deerfoot Trail.  Alberta's Recovery Plan is investing a record amount, more than $20.3 billion, on improving and building the infrastructure that Albertans need. This P3 project will not just make Deerfoot safer and less congested while creating good jobs for Calgarians, it will also save tax dollars."
Four teams responded to the May 2021 request for qualifications. The submissions were evaluated based on company experience, personnel, past performance and financial capability. The groups include financing, construction, design and maintenance companies.
The three shortlisted groups have until July 2022 to submit their proposals and financial bids, after which the successful proponent will be selected. Construction is anticipated to begin in fall 2022. Deerfoot Trail is Alberta's busiest road. These improvements are necessary to ensure the road will continue to get Calgarians where they need to safely and efficiently.
Improvements will include:
Twinning Ivor Strong Bridge
Improving Anderson Road/Bow Bottom Trail Interchange
Twinning the bridge over Glenmore Trail
Reconfiguring the 17 Avenue SE and Memorial Drive Interchanges and eliminating weaving traffic
Widening between 17 Avenue SE and Airport Trail to four lanes in each direction
Featured Image: Deerfoot Trail, Calgary, AB. (City of Calgary)