FCM President Joanne Vanderheyden issued the following statement at the conclusion of the September 20-24 online meeting of FCM's Board of Directors, comprised of municipal leaders from communities of all sizes and regions across Canada.
"After an intense federal election campaign, Canadians want their political leaders to work together to build a strong and inclusive recovery. And this week's meetings of FCM's national Board of Directors showcased local leaders' essential role and readiness to do just that. Municipalities build bridges to get things done; it's how we operate. So as a new minority parliament takes shape, we're reaching out to help drive the recovery Canadians deserve—in the cities and communities where they live, work and raise their families.
"During the campaign, FCM put forward constructive frontline solutions and municipal officials reaffirmed during this Board meeting their desire to move swiftly on commitments that can earn support in Parliament, build better lives in our communities, and create the good jobs our country needs. These include a $4 billion municipal Housing Accelerator Fund; permanent and predictable investments in public transit and rural mobility—while helping transit systems get through the pandemic; closing the rural Internet gap faster; and supporting local climate resilience through natural infrastructure and disaster mitigation investments.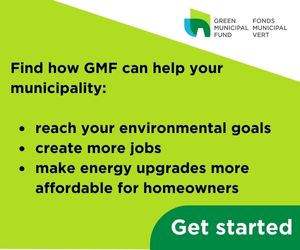 "In keeping with these discussions around building an inclusive recovery, the Chair of FCM's Western Economic Solutions Taskforce (WEST) and councillor of the City of Yorkton, Randy Goulden, updated the Board on the work of the Taskforce. The Taskforce has developed and championed a suite of concrete solutions to drive a path for Western Canada's economic growth, and their final report will be released in the coming weeks.
"Rural communities have their own unique needs, and their vitality is essential to kickstart Canada's economy, and FCM welcomed a new Rural Forum Chair this week with the election of Robin Kurpjuweit (councillor at Cypress County, AB), who will be replacing long-time Chair Ray Orb (reeve of the Municipality of Cupar, SK) in the role. Jamie Martens (Martensville, SK) and Steffen Walma (Township of Tiny, ON) were also elected as vice-chairs. They will continue the Rural Forum's work in bringing a rural lens to FCM's advocacy and federal programs, ensuring Canada's recovery leaves no community behind.
"This pandemic has taught us many things, and it highlighted how unequally people thrive in this country. That is why it is so important that FCM has established the Anti-Racism and Equity Committee, which met formally for the first time this week. Chaired by Halifax councillor Lindell Smith and co-chaired by Brampton councillor Rowena Santos and Burnaby councillor James Wang, the committee's work will focus on rooting out and addressing racism and inequality in policy, practice, and culture.
"Through the generational crisis that was COVID, one lesson stands out: whatever the challenge we face in this country, no order of government can succeed alone. We've seen they all played a crucial part to keep people safe during this challenging time. Let's continue to bring leaders from all governments together—more formally and more often—because we will need all the tools we have at our disposal to get our country back on track and kickstart our economy after COVID. Municipal leaders look forward to working with this new government to build Canada's recovery—together."