A new show this fall that will delve deep into the guts and bolts of the world's most innovative, multi-million dollar machines will include a look at the tunnel boring machine in Toronto involved in the Ashbridges Bay Treatment Plant Outfall project.
Smithsonian Channel's Impossible Repairs, hosted by filmmaker, adventurer, and survivalist Mike Davidson, is a six-part series that spans the globe to give audiences exclusive access into the heart of the machines that shape our economy and way of life.
The October 24 episode—"Big City Tunnel Boring"—will see Davidson as the cameras follow him as he travels 260 feet below the streets of Toronto, Canada for a never-before-seen look at its new multi-million-dollar water waste treatment plant.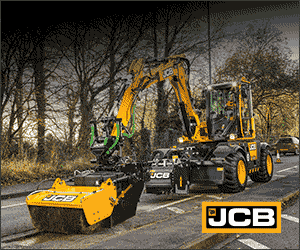 Here is the episode description from the Smithsonian Channel:
"Mike Davidson is going under one of the biggest freshwater lakes in the world, Lake Ontario, as a multi-million-dollar tunnel boring project gets underway in Toronto, Canada. Officially known as the Ashbridges Bay Treatment Plant Outfall, this incredible undertaking involves the design and construction of a tunnel running deep under Lake Ontario that will transport treated water and disperse it back into the lake two miles offshore. Mike will travel more than 260 feet below the Earth's surface to witness the mammoth tunnel boring machine, cutting through rock beneath the lakebed to make a passageway that is approximately three times the length of the Golden Gate Bridge."
Featured image: Impossible Repairs' Mike Davidson (pictured), 260 feet below the city of Toronto in the Ashbridges Bay Treatment Plant Outfall. (Smithsonian Channel)