A new guide from the Canadian Collaboration for Sustainable Procurement (CCSP) outlines key sustainable procurement terms, myth-busters, and a best practice framework needed to get the conversation started at the community-level. Part of this guide highlights the role we each play as buyers, suppliers, sustainable procurement staff, and community stakeholders to champion sustainable procurement.
Cities across Canada are launching new commitments to fight climate change and build thriving, inclusive communities. Procurement is an emerging leverage point to meet those goals by integrating sustainability into city purchasing. Local government and public sector leaders are aware of the potential of sustainable procurement but aren't sure where to get started. The Canadian Collaboration for Sustainable Procurement (CCSP) has released the Sustainable Procurement Guide for Local Government and Public Sector Leaders to engage community members, city councillors, and sustainable procurement champions in discussions of the role they can play. It can be used as a starting point to get the conversation underway in your city to enact sustainable procurement programs, remove confusion, and help integrate existing sustainability initiatives.
The purpose of this guide is to enable government officials and community champions to not only better understand what sustainable procurement is, but also to drive sustainable procurement pilot projects and programs in their city. The guide was created by CCSP, a member network of Canadian public sector institutions who commit to aligning organizational spend with sustainable values. Through a partnership with the UBC Scholars program, CCSP curated the shared experiences of their members' journeys for getting started on sustainable procurement at their institutions. The guide outlines key sustainable procurement terms to help you integrate language into your day-to-day conversations, definitions for the 4 pillars of sustainable procurement to elucidate the importance of each, a best practice framework that takes the guesswork out of getting started and more. The guide also debunks the most common myths that sow doubt into the power of sustainable procurement.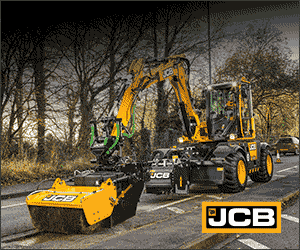 Featured image: (CCSP)