Infrastructure Ontario (IO) and Niagara Health have invited three teams to respond to a request for proposals (RFP) to design, build, finance and maintain the South Niagara Hospital project.
The three teams were shortlisted based on criteria identified in a request for qualifications process that began in February 2021. Selection criteria included design and construction capability, experience, qualified personnel and financial capacity to deliver a project of this size and scope.
The prequalified teams and their prime team members are: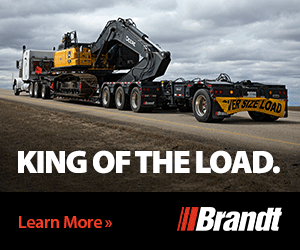 EllisDon Infrastructure Healthcare (EDIH)
Applicant Lead: EllisDon Corporation
Design Team: Parkin Architects Limited
Construction Team: EllisDon Corporation
Facilities Management: EllisDon Facilities Services
Financial Advisor: EllisDon Capital Inc.
Niagara Care Partners
Applicant Leads: Amico Concessions Inc, Sacyr Concesiones, S.l., and SNC-Lavalin Capital Inc.
Design Team: IBI Group Architects (Canada) Inc.
Construction Team: Sacyr Construccion, S.A and Amico Design Build Inc.
Facilities Management:  Sacyr Concesiones, S.L, SNC-Lavalin O&M Inc, and Amico Concessions Inc.
Financial Advisor: MUFG Bank Ltd
Plenary PCL Niagara Health
Applicant Leads: Plenary Americas LP and PCL Investments Inc.
Design Team: Cannon Design Ltd.
Construction Team: PCL Constructors Canada Inc.
Facilities Management: Johnson Controls Canada L.P
Financial Advisor: Plenary Americas LP
Teams will now begin preparing proposals that detail how they will deliver the project. Once submissions are received, IO and Niagara Health will evaluate the proposals, select a preferred team and then negotiate a final contract. A successful bidder is expected to be announced in fall 2022. A fairness monitor will oversee the entire procurement process.
Infrastructure Ontario and the Ministry of Health are working with Niagara Health on the project.
"The release of the RFP is a significant milestone and brings us one-step closer to delivering a state-of-the-art hospital as part of its vision to create a world-class, high-quality healthcare experience for the residents of Niagara," said Lynn Guerriero, president and CEO, Niagara Health.
"We're proud to support delivery of this project – one that will be a significant investment in healthcare for the Niagara region, helping to centralize services and make healthcare more easily accessible for everyone," added Michael Lindsay, president and CEO, Infrastructure Ontario. "We will continue to work with Niagara Health to plan and deliver infrastructure that meets the needs of patients and the community, and which recognizes the important role played by technology in modern care. Today's release of the RFP marks an exciting step forward in that direction."
Since 2018, Ontario has invested over $19.5 million towards planning the new hospital in Niagara Falls. Currently, Niagara Health operates five separate campuses that serve approximately 450,000 residents across the Niagara region. Once completed, the new hospital will consolidate and expand acute care services, replacing outdated infrastructure with high tech facilities and supporting better, connected care in the region. In addition to emergency, critical care and surgical services, South Niagara Hospital will feature several centres of excellence specializing in stroke, complex care, geriatrics and geriatric psychiatry, and wellness in aging.
To meet growing demand in the region, the new hospital is planned to have 469 beds, which is 156 more beds than the combined total number of beds at Niagara Health's Port Colborne, Fort Erie and Niagara Falls campuses. Niagara Health will continue to operate the existing facility in St. Catharines, which was opened in 2013, along with the Welland campus.
"Supporting hospital infrastructure projects like the new South Niagara Hospital is a vital part of our government's plan to end hallway health care and build a connected, patient-centred health care system that will support Ontarians for generations to come," said Christine Elliott, Deputy Premier and Minister of Health. "The request for proposals brings us one step closer to a new hospital that will ensure patients and families in the Niagara region have access to the high-quality care they need and deserve, when and where they need it."
Featured image: (L to R) Sam Oosterhoff, MPP for Niagara West; Lynn Guerriero
president & CEO, Niagara Health; Christine Elliott, Minister of Health; and Kinga Surma, Minister of Infrastructure.
(Infrastructure Ontario Twitter/@ONinfra)