The Manitoba government has signed a contribution agreement with Xplornet Communications Inc. to provide broadband services to nearly 30 First Nations and approximately 350 rural and northern communities, Central Services Minister Reg Helwer announced.
"Our government recognizes the economic and social benefits of keeping Manitobans connected," said Helwer. "That is why our government has committed to ensuring that Manitobans have access to information and services no matter where they work or reside in the province."
In May, a memorandum of understanding was established with Xplornet Communications Inc. to connect approximately 125,000 unserved or underserved Manitobans living in 350 communities through broadband services.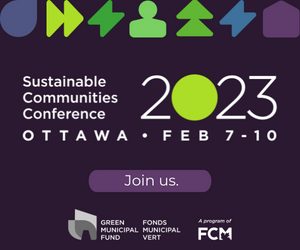 The Manitoba government and Xplornet Communications Inc. have now finalized the contribution agreement and associated documents to begin the network-building process. As part of the construction of the network connections, Xplornet will be engaging with businesses, local governments and First Nation communities, the minister noted.
"Xplornet is delighted to have concluded the agreements for the Rural Broadband Expansion program providing us with access to the province's backbone fibre infrastructure and enabling us to begin the work to deliver next generation high speed Internet services to approximately 125,000 homes and business throughout rural Manitoba over the next two years", said Allison Lenehan, president and CEO, Xplornet Communication Inc.
"It has been a long time in coming, and took many years of hard work to get to this point," said Chief Clarence Easter, Chemawawin Cree Nation. "We wish to thank our provincial government for listening to our concerns and as a result, now we are able to look forward to working with Xplornet in finalizing our joining the rest of the developed World with this life-altering essential service."
"We as Ritchot are glad to be able to share this great opportunity with our residents," said Mayor Chris Ewen, R.M. of Ritchot. "Connectivity is no longer a luxury, it is a necessity. We cannot thank the minister and the province enough for their continued work on this."
Featured image: Manitoba's Central Services Minister Reg Helwer announcing a memorandum of understanding with Xplornet Communications Inc., May 2021. (Province of Manitoba)