New funding will allow Keyano College in Fort McMurray, Alberta to reroute data wires, while also ensuring the entire campus is in compliance with building and safety codes.
Keyano College employs hundreds of staff members and serves thousands of students. This project will ensure the college can continue to offer a safe and high-quality campus experience.
"As part of our ambitious economic recovery program, our government is investing in critical infrastructure throughout our province, including right here in Fort McMurray," said Laila Goodridge, Member of the Legislative Assembly for Fort McMurray-Lac La Biche. "I'm proud to see $3.2 million invested to ensure compliance with building codes at Keyano. This important investment will create jobs and help keep Albertans employed during these challenging times."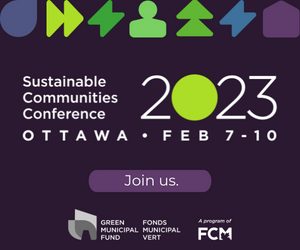 This project is designed to accomplish the following:
increase the building's reliability and efficiency
reduce ongoing operational costs
reduce energy consumption
contribute to environmental sustainability
"We are very excited to receive this generous funding from the Government of Alberta to modernize and remediate building code deficiencies at our Clearwater Campus," said Dale Mountain, interim president and CEO, Keyano College. " Keyano has buildings commissioned as early as 1974, and these upgrades will ensure the physical security and safety of our employees, students, and infrastructure."
Mountain said this funding comes at a critical time for Keyano College and the Regional Municipality of Wood Buffalo. He explained that the region was hit hard by the economic impact of the COVID-19 pandemic, followed by devastating overland flooding in April, with significant damage to Keyano College properties.
Work is ready to start and will create about 18 full-time jobs in the community. Funding for this project is part of an additional $98-million commitment to post-secondary institutions for accelerated capital maintenance and renewal, which is expected to create about 533 full-time jobs around the province.
For further information on this project, click here.
Featured image credit: Keyano College.