The Grandview Children's Treatment Centre redevelopment project in Ajax, Ontario has taken an important step forward with the selection of B+H Architects as the planning, design and conformance (PDC) team and Colliers Project Leaders as project manager.
B+H Architects will prepare project documents, including output specifications that will form the guidelines and performance requirements as well as monitor the construction progress and provide coordination and oversight during commissioning, completion, and transition to the new facility.
Colliers Project Leaders will support the management of the project by providing advice on the output specifications, procurement, contract administration and post-occupancy stages.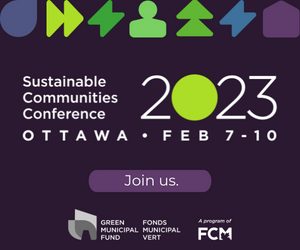 The vision for the new Grandview Children's Centre is to support the coordinated provision of family-centred care for children and youth with physical, communication and developmental needs and their families. It will be an inclusive community-based paediatric facility supporting an integrated mix of rehabilitation, medical and clinical services, education and research activities.
Grandview's main facility in Oshawa was built in 1983 to serve 400 children. The centre's demand in the Durham Region has increased to more than 19,000 with more than 11,000 waiting for services.
Once complete, Grandview will consolidate the existing main site in Oshawa and multiple satellite locations into one purpose-built site in Ajax. Grandview will maintain three satellite locations to reduce travel times for clients and their families.
Grandview will be working closely with the Ministry of Children, Community and Social Services and Infrastructure Ontario to deliver the project under the public-private partnership model.
As the next major step, a request for qualifications (RFQ) will be issued inviting teams to submit their credentials to design, build and finance the new facility. The RFQ is expected to be released in late summer 2020.
For more information, click here.