The president of the Alberta Urban Municipalities Association (AUMA) is calling on parties in the provincial election to provide equitable infrastructure funding.
With the provincial election just a few weeks away, Barry Morishita recognized that infrastructure is an important issue that has to be addressed during this campaign. And that means having an agreement in place for sustainable infrastructure funding for all of Alberta's urban centres.
"Much time, energy and effort were spent working with the province trying to establish a suitable replacement program for the Municipal Sustainability Initiative, which expires in 2021-22. Despite our best efforts, we were unable to come to an agreement before the election was called. The City of Edmonton and the City of Calgary received a long-term funding agreement linked to provincial revenues. It is now time for the rest of Alberta to get an equitable deal.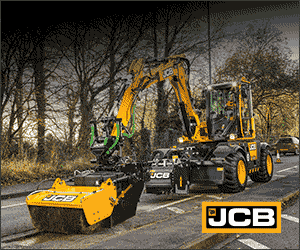 "Alberta municipalities need an equitable, adequate, and predictable infrastructure funding program that is established in legislation and allows municipalities to plan effectively while being flexible to the province's fiscal realities. AUMA has proposed a new fiscal framework that offers:
Adequate funding that is equitable with the City Charters Fiscal Framework Act
Predictability by calculating the amount of annual funding based on the province's actual revenues from three years prior
Long-term growth of the funding through a link to provincial revenues
Stability by enshrining the fiscal framework in legislation"
Albertans head to the polls on April 16th. Check in with ReNew Canada the following day for our industry-focused coverage of the provincial election.