The Government of British Columbia has made multiple funding announcements that will help communities in the northern parts of the province address current and future infrastructure priorities.
The four announcements provided funding to the following:
$19.7 million for North Coast communities;
$37.5 million for Bulkley-Nechako communities;
$20.4 million for Kitimat-Stikine communities; and
$22.3 million for Fraser-Fort George communities.
The government recently approved the $100-million Northern Capital and Planning Grant, which provides funding for infrastructure and long-term planning to the four regional districts and their 22 participating municipalities.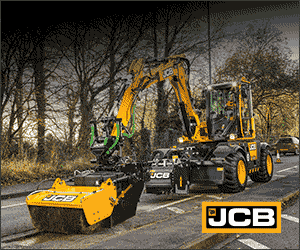 "We've been hearing from local governments in northern B.C. about the challenges they face funding much-needed upgrades to their aging infrastructure, and I know this new grant will help close the gap," said Selina Robinson, Minister of Municipal Affairs and Housing. "With this funding, communities can start moving forward on the initiatives they need to seize opportunities now and down the road."
Local governments may use the grant to meet an immediate infrastructure need for their community, save it for a future opportunity, or leverage it to secure other sources of funding, including borrowing, reserves, and other grant programs, to cover major infrastructure and long-term planning initiatives.
"The City of Terrace wishes to express its gratitude to the Province of British Columbia and, specifically, the Minister of Municipal Affairs and Housing, for the timely and much-needed Northern Capital and Planning Grant. In partnership with our neighbouring local governments, our city council has been working hard to advocate for revenue sharing and additional supports for our pressing infrastructure needs," said Carol Leclerc, mayor of Terrace, Kitimat-Stikine Regional District. "This grant offers us the flexibility to direct one-time funds into priority community projects so that we are better positioned to accommodate an influx of new residents, workers and businesses."
The release of funds to local governments follows the announcement of the Northern Capital and Planning Grant by Premier John Horgan and Robinson on Feb. 16, 2019.
The Northern Capital and Planning Grant is part of the government's commitment to northwest mayors to make sure local workers and communities can reap the full benefits of resource development in their region.