The Government of Canada announced over $15.7 million in funding for deep energy retrofits to the Susan Fennell Sportsplex in Brampton.
Funding will support a number of upgrades to reduce greenhouse gas emissions and increase the energy efficiency of the Sportplex. Work involves upgrading the facility's refrigeration plants, HVAC systems, building automation system and lighting. It will also include the installation of a battery energy storage system to offset electricity costs, and a geothermal system to heat and cool the facility using the earth as a medium of heat transfer. These retrofits will reduce natural gas consumption and significantly reduce greenhouse gas emissions to transform this facility to a Net Zero facility.
"Brampton is a Green City, and we are committed to reducing our carbon footprint and being a leader in sustainability," said Brampton Mayor Patrick Brown. "This investment will help us reduce fuel consumption and lower greenhouse gas emissions, and provide our residents with a modern and energy efficient facility where they can enjoy our great recreational programs and maintain a healthy and active lifestyle."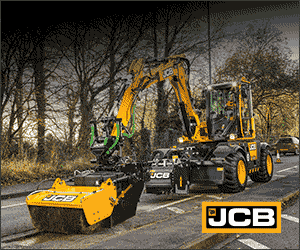 A portion of the Susan Fennell Sportsplex is currently closed to the public for construction to revitalize the aging recreation Centre. Construction at Susan Fennell Sportsplex is guided by the Parks and Recreation Master Plan (PRMP), and is part of the City of Brampton's plan to revitalize recreation Centres to serve the community better.
"The upgrades to the Susan Fennell Sportsplex will provide Brampton residents with a modern and energy efficient facility where they can come together, access programming, and stay active. Our Government will continue to invest in infrastructure projects that strengthen our communities and grow our economy," said Sonia Sidhu, MP for Brampton South.
The City selected Susan Fennell Sportsplex for the Zero Carbon retrofit because the recreation centre releases approximately 1,135 tonnes of carbon dioxide every year, which is the equivalent to GHG emissions produced by approximately 240 cars.
"The City of Brampton is dedicated to revitalizing our older recreation centres with a focus on sustainability to provide flexible, multi-use, multi-generational and multi-season facilities for our residents so that they can maintain healthy and active lifestyles. We thank the Government of Canada for its investment in Susan Fennell Sportsplex as we work towards reducing fuel consumption and greenhouse gas emissions at this facility."
Paul Vicente, chair, Public Works & Engineering, City of Brampton.
Featured image: (Twitter – @patrickbrownont)