The Calgary Stampede and Calgary Municipal Land Corporation (CMLC) have unveiled the design for the expansion of the BMO Convention Centre. Valued at $500 million, the project will significantly expand and modernize the facility.
Last year, the Calgary Stampede and CMLC carried out a rigorous process to select the internationally recognized design team leading this transformation—Stantec, Populous and S2 Architecture. These firms were selected for their complementary experience and proven collaborative approach on major projects.
"The Government of Canada is making historic investments in infrastructure projects that create jobs in the short term and support significant growth for the local economy. The BMO Centre's expansion will help drive tourism activity in Calgary and generate more foot traffic for local businesses in and around Stampede Park," says Catherine McKenna, Minister of Infrastructure and Communities. "I am pleased to be a partner in this important project and look forward to continue working together to build a better, more prosperous, and more resilient Alberta and Canada."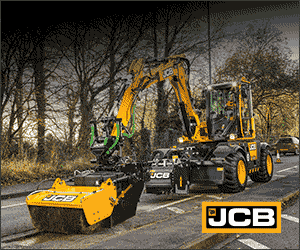 The BMO Centre will be the largest conference facility in western Canada and the country's second largest after Toronto's BMO Centre. The design plan features over one million square feet of total floor space, including 350,000 square feet of contiguous exhibit space, and more than double its current rentable area. Best practices in premier conference facility design will be exhibited in the following ways: adaptable meeting rooms that will be wired for instant connectivity; flexible breakout areas; and, outdoor spaces with natural surroundings.
This announcement comes at a time when Calgary would typically be preparing to host the annual 10-day Calgary Stampede. Although the COVID-19 pandemic prompted the cancellation of the 2020 edition of the event, project partners remain committed to the project and are enthusiastic about future opportunities.
In 2019, the Calgary Stampede contributed $700 million to Canada's economy—not including the construction activities associated with the expansion. Post-construction, the BMO Centre will add another $223 million to Alberta's economy and support 1,757 jobs.
The project is on schedule to meet the projected June 2024 completion date. The development permit has been submitted and construction of Hall F is on track for completion later this month. Crews will begin demolishing existing structures in the fall and break ground on the new building next year.
To view the video on the BMO Centre design, click here.
Featured image credit: Calgary Stampede.