The governments of Canada and Nova Scotia announced a joint investment of $15 million to support the construction of the new Mi'kmaw Native Friendship Centre.
The Mi'kmaw Native Friendship Centre will provide additional space for the Mi'kmaw Native Friendship Society to continue to provide their structured, social-based programming to 7,000 urban Indigenous clients living in Halifax Regional Municipality (HRM). The new centre will also showcase Mi'kmaw culture and heritage in the city while serving as a key location for the urban Indigenous community to gather for community functions and events.
"The funding we announced today will contribute to a larger and purpose-built space for the Mi'kmaw Native Friendship Centre to continue their essential work supporting urban First Nations people in key areas such as employment, schooling and housing. The government of Canada is proud to support the construction of a new Mi'kmaw Native Friendship Centre that will also be an icon of Mi'kmaw culture in downtown Halifax," said Andy Fillmore, Parliamentary Secretary to the Minister of Innovation, Science and Industry and MP for Halifax.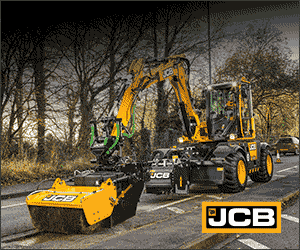 The Government of Canada is investing $5 million in this project through the Community, Culture and Recreation Infrastructure Stream of the Investing in Canada Infrastructure Program, while the Government of Nova Scotia is investing $10 million. This funding is in addition to the more than $28.8 million from the Indigenous Community Infrastructure Fund and $4 million from the Urban Programming for Indigenous People stream that the federal government announced for this project in 2022.
"An inclusive Canada is a prosperous and healthy Canada. But too many Indigenous Peoples in urban centres find it hard to access inclusive, safe and culturally-relevant services that can meet their needs. For over 50 years, the Mi'kmaw Native Friendship Centre in downtown Halifax has provided services that include early childhood, employment and training resources. Today, we announced a $15 million investment to help with the construction of a new facility to take the organization into the next 50 years. I look forward to hearing all about the new space and the evolution of services for all Indigenous Peoples in Halifax," said Patty Hajdu, Minister of Indigenous Services
"The Friendship Centre provides essential services for many community members. This will be so much more than a new building — it will be a place to come together, to host events and provide support to Mi'kmaw and Indigenous people throughout the urban centre," said Karla MacFarlane, Minister of L'nu Affairs.
"Today marks a new chapter for the much-anticipated Wije'winen Centre that will transform the availability of program services for the urban Indigenous community in Kjipuktuk. This funding from the Province of Nova Scotia and Infrastructure Canada will ensure that we can comprehensively continue to house and administer essential supports to the growing urban Indigenous population. The Office of L'nu Affairs and the Government of Canada have been integral partners in the development of the Mi'kmaw Native Friendship Centre's operations. We could not be more appreciative of this partnership and the recognition of our expanding and multifaceted mission," said Pam Glode Desrochers, Executive Director, Mi'kmaw Native Friendship Centre.
Featured image: (Submitted by the Mi'kmaw Native Friendship Centre)