The governments of Canada and Ontario announced over $4 million in combined federal and provincial funding for Mornington Communications to bring high-speed internet access to more than 400 homes in the communities of Crosshill, Dorking, Hawkesville, Heidelberg, Linwood, Millbank, St. Clements and Wellesley.
The project is part of an existing partnership between Ontario and Canada. On July 29, 2021, the governments announced a Canada–Ontario broadband partnership to support large-scale, fibre-based projects that will provide high-speed internet access to more than 280,000 homes across the province. This historic agreement was made possible by a joint federal-provincial investment totalling more than $1.2 billion.
"We all know that internet is no longer a luxury—it's a necessity. That's why our government made a historic commitment to connect 98 per cent of Canadians to high-speed internet by 2026. Today's announcement in Wellesley marks a significant milestone for internet connectivity in rural Ontario. This investment will provide reliable high-speed internet access through Mornington Communications to more than 400 underserved homes in 8 rural and remote communities in Ontario," said Gudie Hutchings, Minister of Rural Economic Development.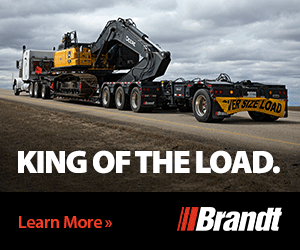 The announcement builds on the Government of Canada's progress toward ensuring that 98 per cent of Canadians have access to high-speed internet by 2026, and 100 per cent by 2030. The announcement also brings the Government of Ontario closer to achieving its goal of bringing reliable high-speed internet access to every community by the end of 2025.
"High-speed internet service is essential to the success of everyone living and working in rural communities across Ontario. Today's investment will help create jobs; improve access to health care and online learning services; and keep people connected to their family, friends and loved ones. Our government is working hard to ensure that everyone, no matter where they live, can take part and thrive in a digital world." said Tim Louis, MP for Kitchener–Conestoga.
"Today's announcement is another important step in ensuring we bring reliable high-speed internet access to every community across the province by the end of 2025. Our government has made this a priority and continues to make considerable progress in achieving it," said Kinga Surma, Ontario's Minister of Infrastructure.
"Mornington is thrilled to work in partnership with the Government of Canada to bring true high-speed internet services to more of Wellesley Township. One of Mornington's core principles is to connect the underserved, which aligns perfectly with the Universal Broadband Fund," said Kenneth Naylor, general manager, Mornington Communications Co-operative Limited.
Feature image: (Government of Canada)