Joint funding has been announced for the construction of a new public transit maintenance and storage facility for the City of Brampton's bus fleet.
"Today's investment will help create Brampton's largest transit maintenance and storage facility," said Maninder Sidhu, parliamentary secretary to the minister of international development and MP for Brampton East. "This will ensure that residents have access to quality and safe public transit options for years to come, create good paying jobs, while also creating future opportunities for green and low-carbon transit systems."
The Government of Canada is investing more than $69.9 million in this project through the Public Transit Infrastructure Stream (PTIS) of the Investing in Canada plan. The Government of Ontario is providing $58.2 million, and the City of Brampton is contributing more than $46.6 million.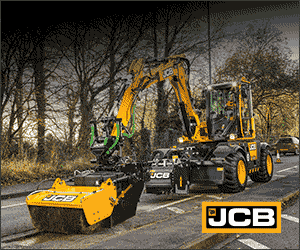 "The Government of Ontario is once again demonstrating its commitment to improving transit infrastructure in the province by partnering with our federal and municipal colleagues to make this crucial investment," said Amarjot Sandhu, member of provincial parliament for Brampton West. "A new transit terminal is just another step in our plan to get Bramptonians spending less time commuting and more time at home with their families."
Phase 1 of the project includes the construction of an approximately 400,000-square-foot transit maintenance and storage facility with up to 36 maintenance bays and approximately 40 overhead garage doors to accommodate up to 250 standard 40-foot equivalent buses. This is in addition to administrative and maintenance support space. Work also includes installing fixed and mobile hoists, a vehicle inspection pit, an overhead crane, fuel storage and dispensing systems, a vehicle location and radio system, and backup electricity generation.
"We welcome the Government of Canada's and the Government of Ontario's investments in Brampton Transit's third storage and maintenance facility," said Patrick Brown, mayor of the City of Brampton. "Brampton Transit is one of the fastest-growing transit systems in Canada and the new facility will help support our accessible and connected transit network and create approximately 850 new Brampton jobs per year in its construction, and around 1,000 jobs when the facility is fully built and operating. Building on our Council's commitment to being a Green City, we continue to seek funding to electrify the facility."
According to the announcement, the construction of this new facility will improve the capacity, quality, and safety of public transit infrastructure for the City of Brampton. It will also allow for the future installation of infrastructure to service electric buses, creating cleaner and more efficient transportation methods for residents.