The Government of Canada announced close to $25 million in federal infrastructure funding for projects related to the conservation of Carleton Martello Tower National Historic Site, as well as critical roadway improvements for Highway 114 that passes through Fundy National Park and recovery work from Hurricane Fiona damage experienced in the park.
Funded through the $557 million in funding announced by the Government of Canada in late 2022, an investment of $14.8 million will support the second and final phase of the rehabilitation work at Carleton Martello Tower National Historic Site. The work will include replacement of the fire command post, which sits atop the Tower, with a light-weight replica of the original, construction of a new roof and installation of a new heating and humidity control system. Work on Carleton Martello Tower is expected to resume this fall and is anticipated to be completed and reopened to visitors by summer 2025. As with many projects of this size, the COVID-19 pandemic created workforce and supply chain challenges, material cost increases, and project delays that could not have been anticipated when the project began. Parks Canada is committed to conserving the heritage value of this iconic cultural resource and cornerstone to the local tourism industry.
"The Government of Canada is committed to the rehabilitation of Carleton Martello Tower National Historic Site, an iconic Saint John landmark, and ensuring the sustainability of Parks Canada assets so the cultural, environmental and economic vitality that national heritage places bring to Canada can continue into the future. Parks Canada's roadway improvements through Fundy National Park will provide a safer travelling experience for Canadians to connect with nature. Parks Canada team members continue to work hard to ensure the park is fully recovered from the aftermath of Hurricane Fiona, while building resilient infrastructure that can withstand the effects of increasingly damaging weather events," said Wayne Long, MP for Saint John—Rothesay.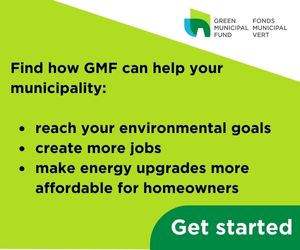 Also part of this federal investment, $8.3 million was directed to critical roadway improvements on a 11km-section of Highway 114 in Fundy National Park. Expected to be complete this fall, this work will repair and renovate the road's surface while upgrading several drainage infrastructure components to increase climate resiliency and improve longevity of the road. These upgrades aim to accommodate higher peak flows of water, thereby minimizing the risk of flood-related damage to infrastructure and future soil erosion. Highway 114 is a prime transportation corridor for visitors and local communities, connecting the counties of Albert and Kings.
"The Government of Canada recognizes that the road to recovery for impacted areas in Atlantic Canada has been challenging and that the devastation of Hurricane Fiona is still felt by many individuals, businesses and communities. We have been and always will be there for Atlantic Canadians in times of need. Through the Hurricane Fiona Recovery Fund, we are working closely with businesses, organizations and communities to recover and rebuild and setting them up to be more resilient to climate-induced weather events in the future," said Gudie Hutchings, Minister of Rural Economic Development and Minister responsible for the Atlantic Canada Opportunities Agency (ACOA).
Through the Hurricane Fiona Recovery Fund (HFRF), coordinated by the Atlantic Canada Opportunities Agency (ACOA), $1.05 million is being allocated to Fundy National Park for recovery efforts resulting from the aftermath of Hurricane Fiona. Work includes the cutting or removal of thousands of fallen trees to restore safe access to trails, campgrounds and roadways, as well as repairs to a variety of damage to the park's infrastructure. Climate change impacts to Parks Canada-administered places are complex, and Parks Canada is committed to integrating climate change mitigation and adaptation actions into its work.
Parks Canada's wide-ranging infrastructure portfolio includes approximately 18,000 built assets such as highways, bridges, dams and other marine infrastructure, historic buildings and fortifications, water and wastewater treatment facilities, campgrounds, visitor centres and operational buildings and compounds. Since 2015, the federal infrastructure investment program has enabled Parks Canada to improve the condition of approximately 5,000 assets across the country. These upgrades help ensure public safety, quality and reliability in visitor offers, incorporate green technologies and climate resiliency, while connecting Canadians with nature and history.
Featured image: (Parks Canada)