The governments of Canada and Ontario have committed funding for Phase 2 of the Massey Hall Revitalization project. Ontario is investing $30 million, which has been matched by the Government of Canada.
"Our government's investment will enable the historic Massey Hall to continue promoting the arts and inspiring future generations of Canadian artists," said MP James Maloney, speaking on behalf of federal Minister of Infrastructure and Communities Francois Philippe-Champagne. "Cultural spaces like Massey Hall celebrate diversity, support vibrant and inclusive communities, and create more jobs."
"Massey Hall is a memory maker," said Ontario Minister of Infrastructure Monte McNaughton. "The Tragically Hip, Blue Rodeo and Gordon Lightfoot have all performed on its legendary stage. Our government's investment today means those memories will continue for generations to come."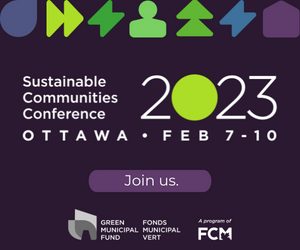 Built in 1894, Massey Hall is an iconic venue in downtown Toronto that has hosted thousands of performances from musical greats such as Ella Fitzgerald, Rush and Gordon Lightfoot. Historical figures such as Winston Churchill and the Dalai Lama have also graced the stage.
Massey Hall, which closed in July for construction, will see a full restoration of the exterior and interior of the building, including 100 original stained-glass windows. As well, a new seven-storey tower addition will feature a live-music stage and performance studio.
"The current Massey Hall Revitalization construction phase has generated jobs for more than 1,800 tradespeople and today's confirmation of support will help bolster our commitment to job creation in the music and tourism sectors of this province when we reopen in fall 2020," said Deane Cameron, president and CEO of Massey & Roy Thomson Hall. "Ultimately, this tremendous support will ensure that Massey Hall will continue to thrive and be Ontario's premier cultural destination for music fans worldwide."
Phase 1 of Massey Hall's revitalization project was completed in 2017. It included decommissioning the old Albert Building and preparing the footprint for the new tower.
The second and final phase of the revitalization has a budget of up to $113 million. It calls for full restoration of the interior and exterior of the venue, along with the construction of a new seven-storey addition. When completed, Massey Hall will feature three performance stages, all fully accessible.