The governments of Canada, Ontario and the City of Toronto announced joint funding of up to $1.5 billion for the expansion and rehabilitation of the Toronto Transit Commission (TTC)'s Bloor-Yonge Subway Station.
With the funding announced today, the City of Toronto will be able to expand and rehabilitate the existing subway station to improve efficiency and capacity and reduce overcrowding during rush hours. Work will include the construction of a second platform on Line 2 for eastbound service, an expansion of the Line 1 northbound and southbound platforms, new elevators, escalators and stairs, and construction of a new accessible entrance and exit on Bloor Street East.
The Federal government is investing $500 million, the provincial government $449.2 million, and the city's share of the funding is $564 million.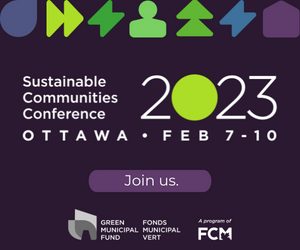 "The expansion of Bloor-Yonge station is a key part of our transit expansion plan. This work to increase the capacity of this important transit hub is only possible because all three governments are working together to invest in the TTC and its future," said Mayor John Tory.
Once complete, this project will increase the station's capacity and accessibility. These improvements will enable more Greater Toronto and Hamilton Area (GTHA) residents to use public transit to get to and from their destination, reduce gridlock on our roads, and help the TTC accommodate a projected growth in ridership.
The city has already surpassed the 30 per cent design threshold for the capacity improvements and hopes to begin construction in 2024.
"Bloor-Yonge station is home to one of the busiest lines in North America, and it is an important part of the routines of people from across the Greater Toronto and Hamilton Area—including my own family. Today's announcement is great news for Toronto, and it is critical to ensuring we have reliable public transit for the riders who use it every day." said Deputy Prime Minister Chrystia Freeland.
"As the Greater Toronto and Hamilton Area continues to welcome more newcomers, we need to ensure that our public transit infrastructure keeps up with the pace of growth," added Dominic LeBlanc, Minister of Intergovernmental Affairs, Infrastructure and Communities.
"As part of our government's historic investments in transit across the Greater Toronto Area, we are providing up to $449.2 million to help the City of Toronto enhance the commuter experience at Bloor-Yonge Station. Ontario has been a strong advocate of this project and as Toronto's population grows, we will continue working with the city and the federal government to deliver a world-class transit system for the Greater Toronto Area." said Caroline Mulroney, Ontario's Minister of Transportation.
Feature image: (TTC)