The Canada Infrastructure Bank (CIB) and Noventa Energy Partners announced financial close on an investment towards sustainable retrofit projects in Ontario.
Under the terms of the agreement, the CIB has committed a $100 million loan for upgrades to heating and cooling systems performed by Noventa through an Energy-as-a-Service (EaaS) delivery model. Additional funding will be provided by way of private capital from Ancala Partners through Noventa.
"Our Building Retrofit Initiative targets impactful upgrades of buildings across the country which reduce greenhouse gas emissions and help Canada reach its climate change goals. Our $100 million investment with Noventa and Ancala enables greener and more energy-efficient buildings, supports the deployment of innovative sustainable technologies, and creates jobs," said Ehren Cory, CEO, Canada Infrastructure Bank.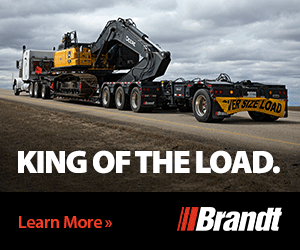 Noventa's EaaS model will help building operators manage capital and operating costs of upgrades. On average, Noventa's solutions reduce building carbon emissions from heating by more than 70 per cent.
The retrofit projects will rely on Noventa's customized Wastewater Energy Transfer (WET) Systems, anchored by HUBER ThermWin technology, which harness the thermal energy in wastewater to provide low-carbon heating and cooling to buildings. Noventa's solutions also reduce emissions by using electricity more efficiently for cooling.
"Increasing the energy efficiency of Canada's buildings is key to reaching net-zero by 2050. Through this investment from the Canada Infrastructure Bank, building operators will be able to access financing that will allow them to accelerate the implementation of energy-efficiency measures," said Dominic LeBlanc, Minister of Intergovernmental Affairs, Infrastructure and Communities.
This investment is part of the CIB's Building Retrofits Initiative (BRI), which provides long-term investments for building retrofits to modernize and improve the energy efficiency of existing buildings. With buildings currently accounting for 18 per cent of Canada's greenhouse gas emissions, modernizing these assets is critical to meeting Canada's climate change goals.
"This funding commitment from CIB coupled with the financial support and resources of our major shareholder, Ancala, will allow us to execute on our Wastewater Energy Transfer projects at the nine sites approved by Toronto City Council last year. Once commissioned over the next four years, these projects will achieve meaningful GHG emissions reductions, significantly less water consumption, and energy cost savings for our customers," said Dennis Fotinos, CEO Noventa Energy Partners.
Featured image: (L to R) City of Toronto executive director, Environment and Climate, James Nowlan; CIB CEO Ehren Cory; Noventa Energy CEO Dennis Fotinos, and City of Toronto manager, Environment and Climate, Fernando Carou. (CNW Group/Canada Infrastructure Bank)