The Government of British Columbia announced that work will soon start on the Highway 17 Keating Cross Overpass project.
"Once complete, the overpass project will help local businesses stay competitive while improving safety and efficiency for Highway 17 users. We will continue to invest in projects that strengthen our economy and connect Canadians to essential goods and services," said Harjit Sajjan, federal Minister of International Development and Minister responsible for the Pacific Economic Development Agency of Canada.
The project will replace the northbound left turn onto Keating Cross Road with an overpass, eliminating the possibility of a collision between vehicles travelling in opposite directions. Given the high volumes of commercial traffic destined for the Keating business park, this is a significant safety improvement and will improve the flow of goods movement along the corridor.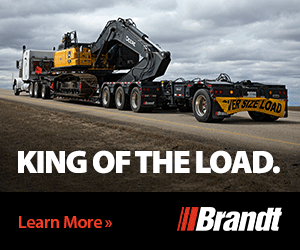 Other features of the project include:
widening Keating Cross Road;
installing a new sidewalk on Keating Cross Road to boost safety for cyclists and pedestrians;
widening Highway 17 to provide sufficient width for future bus-on-shoulder facilities that support plans for long-term bus rapid transit on the Patricia Bay Highway (Highway 17);
realigning the southbound on-ramp to Victoria; and
closing Highway 17 access at East Saanich Road and Martindale Road.
"This overpass will provide a critical connection between Highway 17 and Keating Cross Road, improving safety and accessibility for commuters, travellers and businesses in this growing region," said Rob Fleming, B.C. Minister of Transportation and Infrastructure. "The new overpass will eliminate the need for a dangerous turn across oncoming highway traffic, support future bus rapid transit and promote economic growth in and around the Keating business district, one of the region's most important and fastest-growing job centres."
A $54.5-million contract for the project has been awarded to FlatIron Constructors Canada Limited. Construction of the overpass is expected to begin in the coming weeks and is anticipated to be complete in spring 2025.
"We look forward to the start of construction and to working with the Province on ensuring minimal disruption to the residents of the peninsula while this important project is underway," said Ryan Windsor, mayor, Central Saanich. "The district and council also appreciate efforts to keep the municipal portion to the agreed-upon amount of $2.5 million, and we will eagerly anticipate the safety improvements this will bring to the Keating area and all of Central Saanich."
The Highway 17 Keating Cross overpass is a priority identified in the South Island Transportation Strategy, which is expanding and accelerating transit infrastructure needed to improve safety, strengthen communities and provide sustainable travel solutions.
The project budget is $76.8 million, including a provincial contribution of $57.6 million. The Government of Canada will contribute $16.7 million through the New Building Canada Fund. Other partners in the project include the District of Central Saanich, which is providing $2.5 million.
Featured image: (BC Ministry of Transportation and Infrastructure)