The City of Sarnia broke ground on a project that will see the existing north slip at the Harbour expanded to accommodate larger vessels, and roll-on-roll-off loading of large items.
Made possible through a $4 million in support from Cestar Group, the dock will be renamed the Cestar Dock. The $8.2-million expansion of the dock represents a significant step toward completion of the City's Oversized Load Corridor (OLC).
"Cestar Dock serves as a symbol of the meaningful relationship between Lambton College and Cestar College and we are proud to contribute to this vital infrastructure development initiative. Our ability to give back to the Sarnia-Lambton community is something we are grateful for and we celebrate this joint achievement today," said Adrian Sharma, Cestar CEO.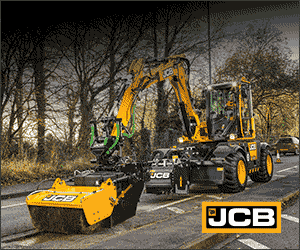 The OLC is a designated road corridor providing an unimpeded connection between Sarnia Harbour and local industry, allowing local businesses to move large products to and from the shipping access point at a reduced cost. At the same time the $17-million OLC project will mitigate traffic impacts of oversized loads moving through the City, and enhance safety.
"Cestar, thank you for your ongoing community building through Lambton College and the City of Sarnia.  With your ongoing support for various community charities, Cestar has made a difference in the community and in the lives of many people. The Cestar Dock will assist in economic development and growth for generations to come," said Sarnia Mayor Mike Bradley.
To date the City has completed detailed engineering; burying of 230 utility crossings; resurfacing 2.8 km of Blackwell Side Road; and installed 22 rotating traffic signal bases as part of the OLC project, removing barriers for oversized loads along the corridor that utilizes Exmouth Street, Murphy Road, Confederation Street, Highway 40, Blackwell Sideroad, Churchill Road, and Plank Road.
­­­The OLC is funded with support from the National Trade Corridors Fund; the Southwestern Ontario Development Fund; the City of Sarnia; Lambton County; and the Sarnia Lambton Industrial Alliance.
"The resilience, efficiency, and dependability of our supply chain is a top priority for our government. This infrastructure development project represents a vital step towards completing the City's Oversized Load Corridor and ensuring accessible essential goods for Canadians," said the Omar Alghabra, Federal Minister of Transport.
"Congratulations, Cestar Group and the City of Sarnia, on this exciting milestone and dock expansion. Through our Southwestern Ontario Development Fund, our government is supporting projects like the City of Sarnia's Oversized Load Corridor that will build a stronger local economy and create more good-paying jobs," said Vic Fedeli, Ontario Minister of Economic Development, Job Creation and Trade.
Work on the Cestar Dock is expected to be completed by end of 2023.
"Lambton College is proud of our long-standing partnership with Cestar Group," said Rob Kardas, president & CEO, Lambton College. "Their generosity towards the Sarnia-Lambton Oversized Load Corridor, and specifically the Cestar Dock, is helping to solidify the economic development and future prosperity of our community."
Featured image: (City of Sarnia)