Chief Science Advisor of Canada, Dr. Mona Nemer, and M.P., Jenna Sudds, joined leaders from Canadian Nuclear Laboratories (CNL) and Atomic Energy of Canada Ltd. (AECL) to officially break ground for construction of Chalk River Laboratories' Advanced Nuclear Materials Research Centre (ANMRC) – one of the largest nuclear research facilities ever constructed in Canada.
The ANMRC is not only the cornerstone of the Government of Canada's $1.2 billion investment in the site revitalization of the Chalk River Laboratories, it's the future facility for Canada's world-class research of next generation nuclear technologies.
The 10,000-square-metre ANMRC is expected to be critical to the life extension and long-term reliability of existing reactors, including Canada's fleet of CANDU reactors and other designs deployed around the world. It will also support the national nuclear laboratory's other research priorities, such as public health, environmental stewardship and global security.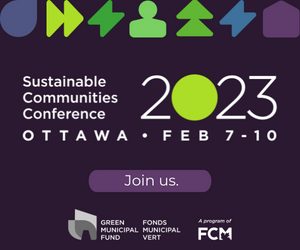 Construction of the new laboratory research complex is being managed via an integrated project delivery (IPD) agreement, which was unveiled in 2021. The IPD team leading the construction of ANMRC includes CNL, Chandos Construction Inc., Bird Construction Inc., M. Sullivan & Son Limited, Eclipse Automation, JP2G Consultants, RJC Engineers, Merrick & Company, Modern Niagara, MSE, Plan Group and Siemens.
Featured image: (Canadian Nuclear Laboratories)