The Government of Saskatchewan announced that construction is underway on the new Regina General Hospital parkade.
"Our government is committed to building infrastructure that will protect the quality of life that Saskatchewan people enjoy," said SaskBuilds and Procurement Minister Joe Hargrave.  "This includes the Regina General Hospital Parkade, which will provide safe parking for hospital visitors and health care employees as they come to work every day."
The new parkade at the Regina General Hospital will be built in the northwest portion of the existing visitor parking lot. The facility will include a total of 1,005 stalls, consisting of 873 stalls in the parkade and 132 surface stalls, for a net increase of 686 parking stalls.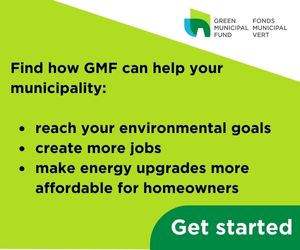 "We are very happy to announce the start of construction on this much-needed project," said Health Minister Everett Hindley. "Parking availability and safety at the Regina General Hospital has been a concern for patients, staff and visitors. The additional parking spaces that will be created will improve accessibility and improve safety for those who work at and visit the General Hospital."
Construction of the new parkade facility is aimed at improving safety, accessibility and convenience for staff, patients and visitors at the Regina General Hospital.
"The start of construction on the parkade is an important milestone," said Regina Pasqua MLA Muhammad Fiaz. "Visitors and staff of the hospital can now look forward to the relief and safety this project, once completed, is set to provide."
"The Regina General Hospital Parkade project has been designed to enhance accessibility and convenience for all who access the facility," Saskatchewan Health Authority Chief Executive Officer Andrew Will said. "The parkade project is also a clear demonstration of the shared commitment of the Saskatchewan Health Authority and the Government of Saskatchewan to the safety and well-being of our patients, visitors and dedicated staff."
"Our dedicated team of local consultants and contractors, in partnership with Cornerstone Credit Union, is grateful for the opportunity to construct this parkade for our community," said Link Developments team spokesperson Carmen Lien. "Understanding the eager anticipation surrounding the necessity of this parkade, we are thrilled to bring this long-awaited project to life, serving our neighbors and families in Regina with heartfelt pride."
Construction is expected to be completed by November 2024.
Featured image: (Government of Saskatchewan)