EllisDon announced that Geoff Smith will be stepping down as president and CEO in June of this year. The Board of Directors, Board Chair Gerald Slemko and Geoff Smith have appointed Kieran Hawe, EllisDon's current chief operating officer, Construction, to succeed Smith as CEO.
Smith will continue to serve on the Board of Directors as executive chair, and will retain responsibility for the company's Digital and Data strategy and execution, as well as for EllisDon's Windjammer Landing Resort in Saint Lucia. Gerald Slemko, current chair, will assume the new role of deputy chair.
"Since Kieran joined the company, and more so in his current role, he has exhibited an ideal combination of humility, determination, and leadership both through example and direction, all of which have combined to position EllisDon as a leading construction services company across the globe," said Smith. "As importantly, he thoroughly personifies EllisDon's values and purpose, making him a natural fit to lead the next generation of EllisDon employees. I am both proud and excited for Kieran to assume the role of CEO."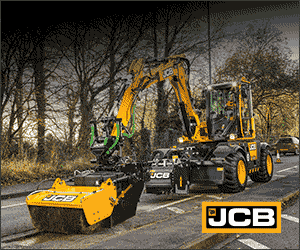 Gerald Slemko, Chair of the Board, EllisDon, added: "The critical and difficult undertaking of selecting a successor was made significantly easier as a result of Geoff's leadership, mentorship and development of a company full of highly skilled and capable people. Kieran is perfectly suited to take over and successfully lead the company as its next CEO."
Howe began his career at EllisDon in 1999 as an M&E coordinator. He was appointed Toronto Area Vice President in 2013, and then to senior vice president and area manager of Central Canada in 2016, and executive vice President and chief operations officer, Construction, in 2019.
"I am both honoured and excited to accept the role as EllisDon's next CEO and lead our exceptional employees and incredible leadership team," said Hawe. "I am committed to continue EllisDon's position as an industry leader in delivering the future of construction through our expansive array of service offerings and Cradle to Grave approach."
Featured image: (L to R) Geoff Smith, Kieran Hawe. (CNW Group/EllisDon Corporation)