As part of the design early works phase, the Ministry of SaskBuilds and Procurement (SBP) is moving forward with early construction work and site preparation for the Prince Albert Victoria Hospital Project. This phase includes geotechnical drilling, utility work, and construction of a new parking lot.
Furthermore, this phase includes creating the designs for a new acute care tower and designs for renovations to the current facility. PCL Construction Management Inc. is leading the design early works phase of the project.
"Construction of the parking lot is an important first step towards building the new Victoria Hospital," said Health Minister Paul Merriman. "Our government is proud of the collaborative working relationship with Prince Albert Grand Council and other local leaderships as we make investment into a facility that will better support the needs of a growing community and surrounding area."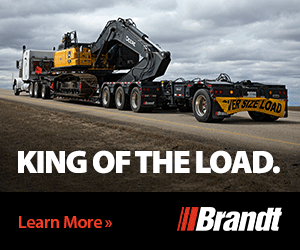 The number of beds in Victoria Hospital will have an increase of up to 40 percent, from the current 173 beds to 242 beds on opening day, with a plan to expand further as needed. The project will include a larger emergency department and enhanced medical imaging services, including an MRI.
"It's very exciting to see early construction works starting," said Prince Albert Carlton MLA Joe Hargrave. "The beginning of this work means we are one step closer to beginning construction of the new hospital addition."
During construction of the parking lot and new acute care tower, PCL and the Saskatchewan Health Authority will be making every effort to reduce disruption and provide alternative parking for staff and visitors of the Prince Albert Victoria Hospital. Currently there is no anticipated impact to patients or patient care.
"As work moves forward on the Victoria Hospital in Prince Albert, staff, patients and families will begin to notice changes at the hospital site," said Saskatchewan Health Authority COO Derek Miller. "These changes signify the progress of the project, which will expand services for Prince Albert and the surrounding area, and our commitment to the public to deliver quality care close to home."
Prince Albert Grand Council (PAGC) has partnered with the Government of Saskatchewan and the Saskatchewan Health Authority on this project. Together, we are making sure to focus on growth that works for everyone. PAGC is providing feedback on the design of the facility. During the construction phase, PCL will engage with local and indigenous businesses and trades to deliver services for the project.
"Today marks a significant milestone not only for the Prince Albert Victoria Hospital but for our entire community," said Grand Chief of the Prince Albert Grand Council Brian Hardlotte. "The Prince Albert, Victoria Hospital Project, is a testament to the power of collaborative partnerships, where the voices and inputs of our Indigenous communities are valued and integrated into the design process. We are eager to see local and indigenous businesses play their part in this vital endeavor. This hospital expansion is about more than just bricks and mortar – it's about creating a healthcare environment that truly serves and reflects the diverse needs of our people".
Featured image: (Government of Saskatchewan)