The Ontario government announced work has been completed to replace six bridges at three locations along Highway 417 in Ottawa.
"These rapid bridge replacements will help ensure that we can keep people and goods moving throughout the Ottawa region for years to come," said Premier Doug Ford. "As our population and economy grow, our government is investing hundreds of millions of dollars in Ottawa's road and highway system. We're getting it done, building the infrastructure this region needs to reach its full potential."
The Ottawa bridges improvement project includes the rapid replacement of both eastbound and westbound bridges at five locations along Highway 417 from Island Park Drive to Kent Street. To date, the Booth Street bridges, Rochester Street bridges and most recently, the Bronson Avenue bridges, were successfully replaced using rapid replacement technology. Work to replace the Percy Street Bridges will take place in August, followed by the Preston Street Bridges in 2024.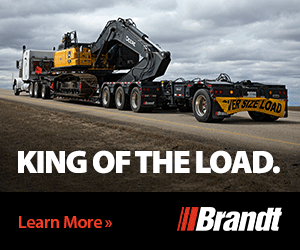 "Eastern Ontario is one of the fastest growing regions in the entire province and it has never been more important to build the critical infrastructure we need for our future," said Caroline Mulroney, Minister of Transportation. "The work our government is doing to build new bridges along Highway 417 is another step forward in our plan to fight gridlock and get goods to market faster in communities across Ontario."
We replaced and reopened the Bronson Street bridge on Highway 417 in #Ottawa in just one weekend!

Check out the video to see rapid bridge replacement technology in action. pic.twitter.com/zgVUe88sxJ

— Ontario Ministry of Transportation (@ONtransport) July 19, 2023
The Ontario government is investing approximately $425 million toward highway and bridge improvements in the Ottawa area. Since 2018, 10 infrastructure projects have been completed, with another five underway to improve safety and keep roads and bridges in a state of good repair.
The bridges replacement work is being completed by Kiewit-Dufferin Midtown Partnership and includes operational improvements such as noise barrier replacement and construction, lighting, and storm sewers along Highway 417 from Island Park Drive to the Kent Street overpass.
"Highway 417 is a pivotal provincial corridor for Ottawa residents and I'm grateful for the support, funding and collaboration of the Ontario government to achieve these important bridge replacements. These investments are a once in a generation opportunity to improve key transportation infrastructure for our growing population, bolster our local economy and better connect our communities." said Ottawa Mayor Mark Sutcliffe.
Featured image: (Government of Ontario)