Fiera Infrastructure Inc. (Fiera Infrastructure), a global mid-market direct infrastructure investor and an affiliate of Fiera Capital Corporation, has announced that it has entered into a long-term partnership with EllisDon Capital (EllisDon), an affiliate of EllisDon Inc. The newly formed partnership will acquire EllisDon's interest in its existing portfolio of PPP projects and have the right of first offer over EllisDon's future PPP projects for a pre-agreed period. Fiera Infrastructure's investment in the projects will be added to its global infrastructure fund.
"Partnering with EllisDon, one of North America's most successful and experienced construction capital groups, enables Fiera Infrastructure to further access the highly competitive Public-Private Partnership market with a strategic long-term partner," said Alina Osorio, president of Fiera Infrastructure. "This marquee transaction should provide our investors with ongoing access to essential Canadian infrastructure assets with low-risk, reliable, and stable cash flows throughout the lives of the projects' concessions."
"This partnership demonstrates EllisDon's ongoing commitment to proactive asset management on our PPP investments while at the same time meeting the company's strategic business objectives," said Joey Comeau, senior vice president of EllisDon Capital.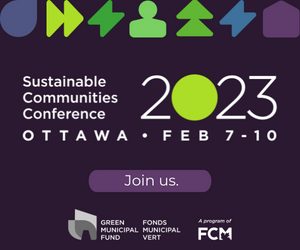 EllisDon's existing portfolio contains interests in ten PPP projects that represent a diverse asset base of Canadian PPP projects geographically dispersed across four provinces and three sub-sectors: social, healthcare, and transportation.
In addition to the ten-project portfolio, EllisDon was awarded two additional projects in 2018, each with a 100 per cent equity interest, which will be subject to the partnership right of first offer following completion of construction and stabilization of operations. EllisDon has completed over $4 billion worth of contracts annually, and has completed, led, and been awarded more than 30 PPP contracts.
The partnership was formed in October 2018 and the acquisition of the first three projects is expected to close in Q1 2019.