Steve Crocker, Minister of Transportation and Works for the Government of Newfoundland and Labrador, has announced the 2019 edition of the Five-Year Provincial Roads Plan.
"Two years after introducing the five-year roads plan, we have clear evidence that the plan is leading to more highways being repaved and more infrastructure being upgraded," Crocker said. "More than 1,400 lane kilometres have been repaved over the past two years combined, which exceeds previous years. When you issue and award tenders during the winter and early spring, as opposed to waiting until summer, more work gets completed by the end of the construction season."
This year's update includes a complete list of projects for 2019, additional projects for years two, three, and four, and a new fifth year; updates on plans for the Trans-Labrador Highway and Team Gushue Highway; as well as other federal-provincial cost-shared projects.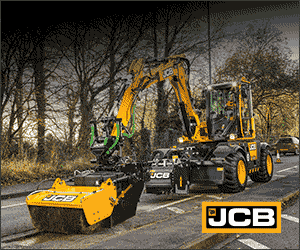 "From the contractors' perspective, the five-year roads plan allows for much better planning regarding hiring, buying equipment, and their ability to decide which tenders they will be bidding on, so it gives them a better idea of how much work to expect and where it will be located. It's a great plan for contractors because they know what to expect from one year to the next," said Jim Organ, executive director of the Heavy Civil Association of Newfoundland and Labrador.
Road projects planned for the upcoming season include:
Repaving sections of the Trans-Canada Highway in Gander, Grand Falls-Windsor, and Gambo;
Repaving sections of Salmonier Line, the Southern Shore Highway, the Burgeo Highway, and Lewin Parkway;
Rehabilitating the Badger Brook Bridge and replacing Mutton Bay Bridge near Trepassey;
The completion of climbing lanes and centre line rumble strips on Veterans Memorial Highway.
Projects are ranked on factors such as safety, traffic volume, and input from the department's engineers, and users of provincial roads and highways. A public consultation held in 2018 received 326 submissions.
For the third year in a row, $77.2 million has been allocated for the program. In addition, more than $40 million will be invested in the Trans-Labrador Highway and more than $12 million in other federal funding. In total, investments in road infrastructure for 2019 will exceed $130 million.
Full details of the plan, including the routes scheduled for repairs for each year, can be found on www.roads.gov.nl.ca.