The Government of Canada announced that it has signed a 99 year ground lease to The Ottawa Hospital. The Hospital will use approximately 20 hectares of federal land, located along Carling Avenue and Prince of Wales Drive, to build the Hospital's new Civic Campus.
"Our government is very pleased to transfer the land of the former Sir. John Carling site in Ottawa Centre to The Ottawa Hospital for the development of a new Civic Campus," said Catherine McKenna, Minister of Environment and Climate Change and MP for Ottawa Centre. "This project will continue to ensure residents of Ottawa and its surrounding communities have access to state-of-the-art medical and research facilities. I am proud of the collaborative efforts and partnerships between all levels of government that made this possible."
This property transaction was made possible with the support and cooperation of Agriculture and Agri-Food Canada and the National Capital Commission. Their collaborative efforts facilitated the role Public Services and Procurement Canada (PSPC) played in assembling each department's piece of land for this lease agreement.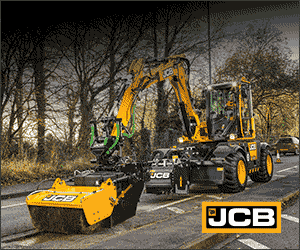 "This lease agreement is the first step in bringing a new world-class health centre to Ottawa," said Mayor of Ottawa Jim Watson. "I want to thank the Government of Canada for its support of this important project for our city and its residents. The City of Ottawa remains committed to working with the federal government, the Province of Ontario, The Ottawa Hospital and all of our partners to ensure the new Civic Campus becomes a reference in the evolution of health care."
The 99-year ground lease to The Ottawa Hospital was signed at a nominal value of $1 per year.
Public Services and Procurement Canada (PSPC) and The Ottawa Hospital have cooperated to address the environmental contamination in a manner that minimizes overall costs to taxpayers. While the Hospital will be responsible for the required remediation work at the site, PSPC will reimburse incremental costs the Hospital incurs that would otherwise not be incurred as part of the project up to $11.8 million.
The ground lease with the Hospital includes important requirements, such as maintaining 207 parking spaces for the Dow's Lake Pavilion and surrounding area and obtaining necessary approvals from the National Capital Commission.