Infrastructure Ontario (IO) and the Ministry of the Attorney General (MAG) have issued a request for qualifications (RFQ) for interested parties to design, build, finance, and maintain a new Halton Region Consolidated Courthouse.
Located in Oakville, the site of the future courthouse is provincially owned and located within 15 and 16 kilometres from the existing Milton and Burlington courthouses. The new 21-courtroom facility will offer a broad range of justice, family, social, and victim services, bringing the Superior Court of Justice and Ontario Court of Justice operations in Milton and Burlington together at one accessible location.
The RFQ is the first step in the procurement process to select a team to deliver the project. Submissions will be reviewed to shortlist project teams with the design and construction experience, as well as the financial capacity to deliver a project of this size and complexity. Shortlisted teams will then be invited to respond to a request for proposals, expected to be released in the fall of 2018. Construction is expected to begin in late 2019.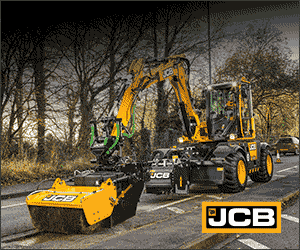 Consolidation of justice programs and services will reduce operational and facilities costs associated with delays in court proceedings, provide new job opportunities for residents in the area, make court administration more efficient, and better serve the community.
IO and MAG are committed to implementing accessibility provisions throughout the courthouse and courthouse plaza to ensure equal access to justice for all court users.
The new courthouse's design will be modern and accessible with features such as:
Barrier-free access to all courtrooms and enhanced accessibility features throughout the courthouse;
Video conferencing to allow witnesses to appear from remote locations and in-custody individuals to appear from jail;
Closed-circuit television to enable children and other vulnerable individuals to appear before the court from a private room;
Courtroom video/audio systems to allow counsel to display video evidence recorded in various formats and for the simultaneous viewing of evidence; and
A single point of entry with magnetometers, baggage scanners, continuous video surveillance, and separate corridors for judiciary, members of the public and the accused for security reasons.
The project is being delivered using IO's Alternative Financing and Procurement model, an innovative way of financing and procuring large, complex public infrastructure projects. The courthouse will be designed to meet the LEED Silver standard.