François-Philippe Champagne, Minister of Infrastructure and Communities, and Marilyne Picard, Member of the National Assembly for Soulanges, have announced funding for a new library near Vaudreuil Station.
The project consists of constructing a 3,000-square-metre new building including a social area, reception and service space, work areas, a section for youth, a creative laboratory, and administration offices. This will give locals access to an innovative space with modern technology that meets their needs.
"Diversified and engaging programming and our increasing population are at the root of the ever-growing number of visitors to our municipal library. Today's announcement confirms the construction of a new, more spacious library that will provide a more exciting living environment for our citizens and services tailored to all generations. It will be a state-of-the-art library—one of the most modern in western Montérégie," said Guy Pilon, Mayor of Vaudreuil-Dorion.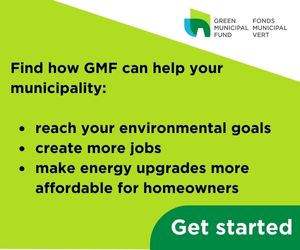 The governments of Canada and Quebec, as well as the City of Vaudreuil-Dorion, will each invest more than $2.4 million, bringing the total government and municipal investment to more than $7.3 million. This financial support comes from the New Building Canada Fund, Provincial-Territorial Infrastructure Component—Small Communities Fund.