Canada's non-hydro renewable power capacity grew by more than eight per cent in 2016, adding nearly 1,300 megawatts (MW) of solar, biomass and wind-generated power, according to the National Energy Board's (NEB) 2017 update of the Canada's Renewable Power Landscape 2017 report.
In 2016, Canada's electricity generation was 66 per cent renewable, with non-hydro renewables accounting for 7.2 per cent and hydro accounting for 58.8 per cent. When nuclear power generation is added, a total of 80.6 per cent of Canada's electricity was non-emitting in terms of greenhouse gases.
Wind was the dominant source of new non-hydro renewable capacity. Across Canada, 830 MW of new wind capacity was added in 2016, while 463 MW of solar and biomass capacity was added. Between 2005 and 2016, coal generation decreased from 16.1 per cent to 9.3 per cent of Canada's total generation, while natural gas generation increased from 6.8 per cent to 9.6 per cent.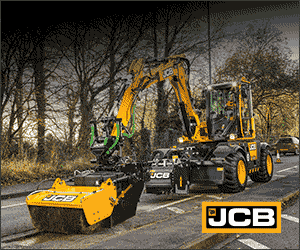 "Since 2005, the electricity sector has cut its greenhouse gas emissions by one-third, even though Canada's total emissions only fell by 2.2 per cent in that same time period," Shelley Milutinovic, chief economist at the National Energy Board. "While hydro will remain Canada's dominant source of power, we continue to see impressive gains in non-hydro renewable capacity from wind, solar, and biomass."
In 2016, total Canadian natural gas-fired power generation actually dropped due to decreases in British Columbia, the Northwest Territories, Manitoba, Ontario, and Newfoundland and Labrador. However, in Alberta, Saskatchewan, New Brunswick, and Nova Scotia, natural gas generation increased as part of these provinces' ongoing transition away from coal.
The NEB monitors energy markets and assesses Canadian energy requirements and trends to support its regulatory responsibilities. This report is part of a series of publications on energy supply, demand, and infrastructure that the NEB publishes regularly as part of its ongoing market monitoring.