The QEII redevelopment team has received approval for design and construction at the QEII Health Sciences Centre's Halifax Infirmary.
Government has approved $32.2 million for the construction and renovation of the hospital's third and fifth floors, as well as purchasing specialized medical equipment.
The fifth floor will be renovated to include Atlantic Canada's first hybrid operating room. This operating room will be equipped with advanced imaging equipment used during the most complex surgeries.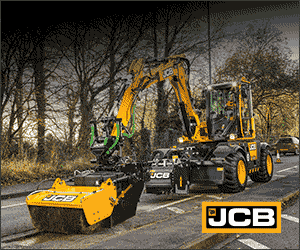 Renovations to the third floor include making room for two new interventional suites. These are designed to equip physicians with the tools to perform image-guided procedures such as removing a blood clot in a patient experiencing a stroke.
"The hybrid operating room and interventional suites will allow care to be delivered in a less invasive way and will mean quicker recovery for patients," said Health and Wellness Minister Randy Delorey. "These are great examples of how the QEII Redevelopment project is about more than just buildings, it's about improving the delivery of health care for the next 50 years."
"This is the first step in construction at the Halifax Infirmary site as part of the QEII redevelopment project," said Paula Bond, vice-president of Integrated Health Services at the Nova Scotia Health Authority. "We're incredibly pleased to continue to see this project continuing to move forward."
The QEII Foundation has made fundraising for the hybrid operating room a priority as part of phase two of its From the Heart campaign. Its overall goal is to raise $5.75 million, with $4 million funding equipment and technology for the new operating room.
"Ensuring Atlantic Canadians have the most innovative and advanced care in our region is what inspires donors to support projects, like the hybrid operating room," said Lydia Bugden, volunteer chair, From the Heart campaign.
Design work is underway and construction on the third and fifth floors is expected to start this summer.
"These renovations are an investment in improved patient safety, improved health outcomes and improved patient experiences," said Dr. David Kirkpatrick, physician-lead QEII redevelopment project and chief of surgery, QEII Health Sciences Centre. "It's through better spaces and better technologies that we're able to provide advanced treatments and procedures for Nova Scotians and Atlantic Canadians."
Planning is also underway for the larger expansion of the Halifax Infirmary site as part of the QEII redevelopment project.
Along with work at the Halifax Infirmary, the QEII redevelopment project includes an expansion and renovations at the Dartmouth General Hospital, new and renovated operating rooms at Hants Community Hospital and the construction of a new community outpatient centre in Bayers Lake. This work will allow services to be moved out of the Centennial and Victoria buildings on the Victoria General site of the QEII Health Sciences Centre, to prepare for their eventual closure.
For updates on the QEII redevelopment project, visit http://QE2redevelopment.ca.