Today new strategic funding was announced to support 12 projects that will modernize and improve public transit in Mississauga, Ontario.
The Government of Canada is investing more than $62 million in these projects through the Public Transit Infrastructure Stream (PTIS) of the Investing in Canada plan, while the Government of Ontario is providing more than $51.5 million, and the City of Mississauga is contributing more than $44.5 million.
"Modern and integrated public transit systems are essential for building the sustainable communities of tomorrow. Improving public transit services for Mississauga residents helps them get where they need to go, whether it be on foot, cycling, or by bus," said Omar Alghabra, the new Minister of Transport and Member of Parliament for Mississauga Centre. "The investments announced today will benefit the community, residents, and the environment."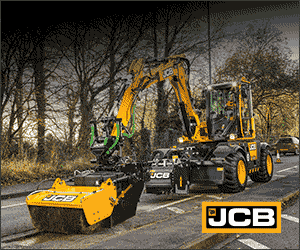 Projects involve various upgrades to public transit infrastructure including new heated bus shelters with digital signage and new, fully accessible bus stop pads. MiWay fleet buses will undergo major rehabilitations which include the replacement of engines, transmissions, and energy storage systems that will extend the useful life of the city's bus fleet while helping reduce maintenance and operating costs. All transit buses will receive upgrades to their video monitoring and scheduling systems.
Residents will also benefit from a dedicated two-way Bus Rapid Transit (BRT) corridor on Lakeshore Road with three new stations between East Avenue and Deta Road, as well as separated bike lanes and sidewalks. The new bus rapid transit lanes will increase the capacity of the city's transit system and support a growing population along the Lakeshore Road corridor.
"Our investment of more than $51 million in 12 new public transit projects will provide residents with better access to more frequent and reliable public transit, connecting people to jobs safely and efficiently," said Laurie Scott, Ontario's Minister of Infrastructure. "This is another example how we are working collaboratively with our federal and municipal partners to make important investments in infrastructure. With today's announcement, these projects can move from shovel-ready to shovels in the ground."
The transit improvements are expected to improve passenger safety, encourage active transportation, and provide residents with a better and more reliable transit system.
"This is a great day for Mississauga, and I want to thank the federal and provincial governments for making these important investments in our community. Upgrades to our MiWay fleet of buses, shelter improvements and the new Bus Rapid Transit corridor will create more efficiency and reliability in our system and ensure Mississauga residents have even more options to get around the Region and beyond," said Bonnie Crombie, Mayor of the City of Mississauga."
"We also know that an integrated transit system is essential to creating complete communities and building our economy. MiWay is what truly keeps Mississauga moving, and these new investments go a long way in helping us create an even stronger public transit system," added Crombie.