The Town of Milton, Ontario is getting a new Transit Operations Facility that will improve the storage and servicing needs of its public transit fleet. The facility will be constructed using sustainable design practices, such as the use of LEED criteria, and will house 36 conventional and specialized vehicles as well as provide extra space for servicing and maintenance.
The result will increase passenger safety, encourage greener forms of transportation, and provide residents with a better and more reliable transit system.
"Our investments in modernizing public transit give Canadians better options for getting around in more sustainable and affordable ways," said Catherine McKenna, Minister of Infrastructure and Communities. "The new Transit Operations Facility will transform public transit in Milton by increasing service reliability and safety through improved maintenance."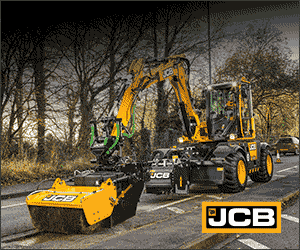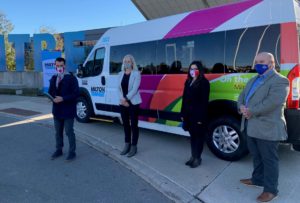 The Halton team with Minister McKenna to announce funding for the new Transit Operations facility that will improve the safety and efficiency of public transit in Milton.
The Government of Canada is investing more than $3.9 million in this project through the Public Transit Infrastructure Stream (PTIS) of the Investing in Canada plan. The Government of Ontario is providing more than $3.2 million, and the Town of Milton is contributing more than $39 million of total projected costs over several years.
"As the fastest growing municipality in Ontario, transit is essential to our economic and community wellbeing, now and in the future," said Gordon Krantz, Mayor of Milton. "As a complete community, transit moves our residents to and from their work and school, to our businesses to shop, to social and health services, and to completing activities of daily living such as grocery shopping. This new facility will enable Milton to deliver a sustainable transit service to meet our future needs as a community."
Featured image: From left to right: Adam van Koeverden, Parliamentary Secretary to the Minister of Diversity and Inclusion and Youth and to the Minister of Canadian Heritage (Sport) and Member of Parliament for Milton; Catherine McKenna, Minister of Infrastructure and Communities;  Gordon Krantz, Mayor of the Town of Milton, and Parm Gill, Parliamentary Assistant to the Minister of Municipal Affairs and Housing and Member of Provincial Parliament for Milton.