The Ontario General Contractors Association (OGCA), in collaboration with SMARTBUILD Construction Solutions, has launched a new survey focused on better understanding the use of construction technology (CONTECH) amongst general contractors, subcontractors, owners, and consultants.
Construction is complex and multifaceted, yet it is often generalized as lagging behind other industries when adopting new technologies and processes.
Digital technologies are increasingly being integrated to support the execution of all aspects of the construction process, from procurement, design, takeoff, construction and project handover. However, the construction industry as a whole is seen as substantially behind other sectors with respect to technology. The survey is the first systematic attempt to identify and catalogue the different digital technologies and their application across the supply chain.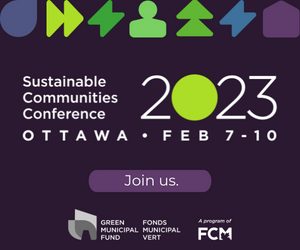 The survey aims to get feedback from: owners, general contractors, subcontractors, and consultants to make construction easier, more productive and collaborative.
Click here to fill out the survey.
"We want to know how, and most importantly why, some of the industry has been hesitant to use technology," said Giovanni Cautillo, president of the OGCA. "General contractors are well suited to invest in CONTECH due to the collaborative nature of our work. This survey will help us better understand the barriers facing technology adoption across the industry."
"The construction sector is mainly using computers as typewriters and adding machines! We want to ensure that the industry understands that computers will enable them to manage, procure, execute, track, report, document with ease while gaining insight in real time" said Zulqernain (Zulq) Malik, chief happiness officer of SMARTBUILD Construction Solutions. "Our goal is to understand better how the various stakeholders use CONTECH to deliver and execute construction projects."
The launch of the "State of Construction Technology" Survey is an integral part of the mandate of the OGCA Innovation Committee. The OGCA and SMARTBUILD will publish the survey results and share them with the industry to assist more universal CONTECH adoption across the construction industry.
Featured image: (R.V. Anderson Associates Ltd.)