The City of Edmonton announced that the new 170 Street pedestrian bridge, located midway between 87 Avenue and 90 Avenue, is now open, offering a safe and accessible connection to businesses, transit and other services. The bridge connects the Misericordia Hospital and the surrounding community with West Edmonton Mall and the West Edmonton Mall Transit Centre.
"The opening of the new 170 Street Pedestrian Bridge is a testament to Edmonton's dedication to fostering a city that is connected, inclusive, and accessible to all," said Mayor Amarjeet Sohi. "This bridge stands as a tangible representation of our commitment to enhancing the quality of life for our residents and visitors alike, enabling safe and convenient passage while harmonizing with our vision for a vibrant and united community."
The new bridge design features a shared pathway for pedestrians, cyclists and active transportation users of all ages and abilities. The project was completed on budget, with the total project cost of $10.4 million being shared between the City of Edmonton and West Edmonton Mall, with support from Alberta Health Services.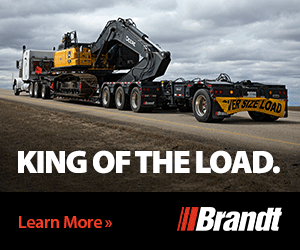 "The new 170 Street Bridge provides safe and direct access to West Edmonton Mall for our community, further elevating our commitment to create an accessible destination for every guest," said Danielle Woo, general manager and executive vice president of Tourism, West Edmonton Mall.
"We are thrilled to unveil this new pedestrian bridge for public use," said Sam El Mohtar, director, Transportation Infrastructure Delivery. "Structures like bridges not only create connections and opportunities but also enhance overall quality of life by prioritizing safety, inclusiveness and accessibility for everyone. The addition of the 170 Street Pedestrian Bridge to our active transportation network is no exception."
"We're excited that the pedestrian bridge across 170 Street will be accessible again for our patients, staff and the community," said Jo Ann Molloy, senior operating officer, the Misericordia Community Hospital. "This area is busy, and with our new emergency department opening nearby this fall, we're thankful for this new safe way to cross."
Featured image: (City of Edmonton)