Infrastructure Ontario (IO) and Metrolinx have released a Request for Qualifications (RFQ) for the Advance Tunnel Contract package for the Yonge North Subway Extension.
The Yonge North Subway Extension (YNSE) will extend the TTC's Line 1 subway service approximately eight kilometres from the existing terminus at Finch Station into the City of Richmond Hill. The project runs through the City of Toronto and York Region, including sections within the City of Markham, the City of Richmond Hill and the City of Vaughan. It will include an approximately 6.3-km tunnelled segment as well as an above-ground segment that will run along the existing rail corridor in the northern section of the route.
"The Yonge North Subway Extension is a critical project for York Region that will provide much-needed access to reliable public transit and connect more people to major employment centres in Markham, Vaughan and Richmond Hill," said Caroline Mulroney, Minister of Transportation. "Together with our partners in Ottawa, York Region and the City of Toronto, we're demonstrating real progress to make this project a reality and delivering on our plan to build a strong Ontario."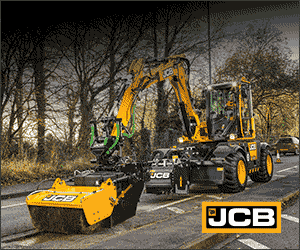 The Advance Tunnel Contract includes designing the tunnels and building the launch and extraction shafts that will be used for the tunnel boring machines. It also includes the design and construction of headwalls for stations and emergency exit buildings. To deliver the new subway as quickly as possible, tunnelling will begin first, followed by a separate contract to build the stations, rail and systems.
"Partnerships are key to delivering major projects like the Yonge North Subway Extension," said the Mary Ng, MP for Markham-Thornhill. "Our Government will continue to work collaboratively with the Government of Ontario to get transit built in the GTA and across the province."
Early work on the Yonge North Subway Extension is currently underway at Finch Station, where workers are making upgrades to accommodate the future subway service. Once complete, the approximately eight-kilometre extension will accommodate over 90,000 daily trips, connect more people to jobs, and bring faster transit to more communities across York Region and Toronto.
"Starting the search for a tunnel constructor is an important step closer to bringing fast, modern subway service to North York and York Region. Once in service, the Yonge North Subway Extension will save customers travelling between York Region and Toronto up to 22 minutes on their commutes," said Phil Verster, president and CEO, Metrolinx.
"We are delighted at this significant step forward in making the Yonge North Subway Extension a reality with the procurement kick-off for the tunneling work. This subway extension, connecting Toronto and York Region and travelling through the cities of Richmond Hill, Vaughan, Markham and Toronto, will support a connected GTA with fast and efficient transit," said Michael Lindsay, president and CEO, Infrastructure Ontario.
Featured image: (L to R) Mary Ng, MP for Markham-Thornhill; Laura Smith
MPP for Thornhill; and Ontario Transportation Minister Caroline Mulroney (Government of Ontario)