The Ontario government is providing 2.174-acres of land to the City of Toronto to build a community hub and centre for the arts in the Jane and Finch community. The land is adjacent to the future Finch West LRT Maintenance and Storage Facility and is being transferred at no cost.
"As we continue to build much-needed transit along Finch West Avenue, we recognize the importance of recreation, arts, education and community-building to the Jane and Finch community," said Caroline Mulroney, Ontario's Minister of Transportation. "That's why we are providing the land at no cost to the city so area residents can have a vibrant community hub and arts centre that will offer a variety of services and programs."
The land contribution will allow the city to continue design-related work and establish partnerships to construct a new 65,000 square foot centre that is expected to generate significant benefits to the community. Those benefits will help serve the larger goals of community collaboration and bringing people together, giving residents the opportunity to learn from and help each other.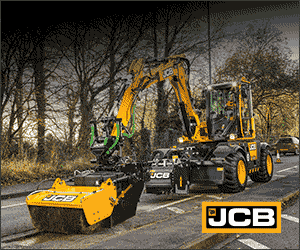 "I want to thank the provincial government for providing the City of Toronto with this land that will allow us to create a much-needed community hub for residents in the area of Jane and Finch," said John Tory, Mayor of Toronto. "Thank you to Councillor Anthony Perruzza and the Jane-Finch community for their strong advocacy for this hub that will be a key part of the neighbourhood's future along with the Finch West LRT. I'm confident that the programs and services that will be offered at this community centre will have a lasting impact and I'm glad that everyone is committed to making it happen."
Once completed, the Finch West LRT will bring better, faster transit to Toronto's northwest with 18 stops across 11 kilometres of rail and connections to travel across the region with GO, TTC, MiWay, YRT, and Züm.
"Metrolinx recognizes the importance of this project to the Jane and Finch community and that's why I gave a personal commitment in writing to the community and Mayor John Tory to work with Minister Mulroney and the province to make the land transfer happen," said Phil Verster, president and CEO of Metrolinx. "Now that this is official, we're very excited to see this project move forward and we'll make good on our next commitment, to deliver great transit to the area with the Finch LRT."
The Jan-Finch Community Hub Organizing Committee acknowledged the important infrastructure initiative with the following statement:
"Today is an example of the strength of the residents of Jane-Finch. We need to acknowledge the tremendous effort and work of the Jane Finch community, a diverse and vibrant neighbourhood, towards securing this land. Today is an important step in this resident-led community initiative to create our Jane Finch Community Hub and Centre for the Arts. We look forward to continuing our stewardship of this process with the Province, City of Toronto and Metrolinx, and securing the necessary sustainable funding to build and operate the hub that our community has envisioned over many years."