The Government of Ontario and the City of Toronto have reached a major milestone in the integrated GO Regional Express Rail (RER)/SmartTrack project that will add six new GO/SmartTrack stations in the city, and transform GO Transit into an affordable and convenient option for trips within Toronto.
Premier Kathleen Wynne joined Toronto Mayor John Tory to formally sign a SmartTrack Memorandum of Understanding (MOU). With GO RER/SmartTrack moving ahead, the Premier also announced that Ontario's fiscal plan, as outlined in the 2018 Budget, allocates the provincial share required to build the next stage of major transit projects in the region, which includes the Relief Line Subway, the Yonge North Subway Extension and the Waterfront LRT.
Under our plan, the province is putting up its share for priority transit projects, such as the Relief Line Subway, the Yonge North Subway Extension and the Waterfront LRT," Wynne said. "The SmartTrack MOU we signed shows that we are serious about building tomorrow's transit solutions today."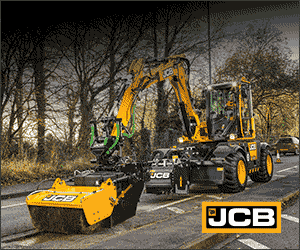 Under the MOU, Toronto will fund the construction of six GO/SmartTrack stations, which will be completed by 2025 as part of an expanded GO rail network with increased service. The new SmartTrack stations will offer commuters a fast, affordable new way to get around the city and enhance Ontario's enormous expansion of GO rail service across the region. As Budget 2018 announced, all GO Transit trips within Toronto, which includes SmartTrack, will cost PRESTO card users just $3 per trip.
"Today is good news for SmartTrack and Toronto residents," Tory said. "SmartTrack will provide real relief for transit riders and because it uses existing surface rail lines that relief will come much faster than any other project we are building. The City is committed to getting on with building SmartTrack, the Relief Line and every other priority transit project."
The six SmartTrack stations to be added to the GO network in Toronto will be Finch-Kennedy and Lawrence-Kennedy on the Stouffville corridor; Gerrard-Carlaw and East Harbour on the Stouffville/Lakeshore East corridor; and King-Liberty and St. Clair-Old Weston on the Kitchener corridor.
Under the MOU, trains will service SmartTrack stations every 5.5 to 10 minutes during peak periods.