Aecon Group Inc. announced a partnership with E.S. Fox Limited to advance innovative modular fabrication supporting the delivery of North America's first grid-scale Small Modular Reactor (SMR) through Ontario Power Generation's (OPG's) Darlington New Nuclear Project (DNNP).
The new Ontario-based supply chain partnership was celebrated at an event held at E.S. Fox's fabrication facility in Port Robinson, Ont.
Aecon is the provider of all construction services for the DNNP, including project management, construction planning and execution as part of an Integrated Project Delivery (IPD) partnership with OPG, GE Hitachi and SNC-Lavalin. E.S. Fox is currently completing early site preparation work at the DNNP location. Through the IPD partnership, Aecon has formed a teaming agreement with E.S. Fox to jointly fabricate steel components offsite at Aecon's fabrication facility in Cambridge and E.S. Fox's Port Robinson facility. These components will be welded into sub-assemblies and shipped to the DNNP project site where they will be built into larger modules on-site and used to construct the primary steel structure of the reactor building. Leveraging a modular approach to help build the BWRX-300 SMR, a new class of nuclear reactor, will contribute to achieving reduced construction costs.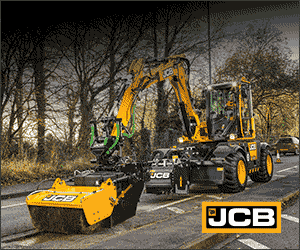 "This modular fabrication partnership is a made-in-Ontario solution, illustrating the strength of Ontario's robust nuclear supply chain – a network that is critical to deploying the future of nuclear in Ontario and beyond," said Thomas Clochard, EVP, Nuclear and Civil, Aecon. "Aecon is playing an important role in delivering the next generation of nuclear plants. We look forward to combining the collective capacity and expertise of Aecon and E.S. Fox to execute this important fabrication scope while working with our project partners to ensure the supply of clean, reliable and affordable electricity to support local communities and global net-zero goals."
"E.S. Fox is excited to work with Aecon on this important and initial scope for this first-of-a-kind project," said Pat Cimek, VP, Construction and Fabrication Services, E.S. Fox. "With the experience of both companies, we look forward to building large sections of the structure at the two facilities leveraging a modular approach and shipping them to the DNNP project site – helping reduce field labour and equipment costs, improving the overall project schedule, and supporting high-paying skilled jobs in Niagara Region."
The DNNP could create approximately 2,500 new, high-quality jobs, in addition to producing the clean, long-lasting, and reliable power required to meet Ontario's growing energy needs. Ontario-based partnerships associated with the DNNP will help drive this job creation while supporting economic growth and export opportunities for Ontario.
"OPG is leveraging our world-class nuclear construction, operations and maintenance experience and Ontario's robust supply chain to act as a world leader in the growing global SMR market," said Ken Hartwick, president and CEO, OPG. "The future of nuclear starts right here in Ontario. This journey begins with OPG and its project partners building our world leading SMR at the Darlington site, using Ontario-produced components."
"Last December Ontario broke ground for Canada and the G7's first grid-scale small modular reactor as we lead the world when it comes to this new technology that will power Ontario's growing economy," said Ontario's Minister of Energy, Todd Smith. "I'm pleased to see Ontario Power Generation working with Aecon and E.S. Fox to build the components for this cutting-edge technology in Ontario, supporting good-paying and highly skilled jobs right here in Port Robinson and across our nuclear supply chain."
Featured image: (Aecon)