Halifax Water announced the Bird-Chandos Joint Venture as the successful proponent for its new facility's first phase (design validation) in Burnside Business Park. During this phase, the JV will undertake a process intended to provide Halifax Water with confidence that this new facility meets the desired services, function, and flow within the schedule and target cost.
Beginning in September of 2022, Halifax Water started a rigorous, fair, and transparent procurement process to find the best value for the utility's customers. This included evaluating critical factors, including assessing each proponent's approach to designing a new facility, their health, safety, and environmental record, and an assessment of earlier work.
"The selection of the Bird-Chandos Joint Venture as the successful proponent for the Burnside Operations Depot is a significant step for Halifax Water. This is an exciting project that, once complete, will provide our staff with modern facilities and enhance services for our customers," said Louis de Montbrun, acting general manager and CEO of Halifax Water.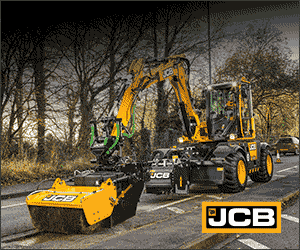 This is an Integrated Project Delivery (IPD) contract with multiple partners, including Bird-Chandos Joint Venture, Group2 Architecture, FBM, CBCL, and Atlantica Mechanical Contractors. The project will kick off with the proponents now selected over the next few weeks.
"We look forward to collaborating with our partners to deliver this important project for Halifax Water. Bird has a reputation for successful project delivery within the IPD framework, and we are committed to ensuring that this facility meets the highest standards," said Teri McKibbon, president and CEO of Bird. "Our clients are at the forefront of everything we do, and we are proud of our history and reputation for successfully delivering projects that benefit and serve the community."
The IPD process involves all participants through all design, fabrication, and construction phases. The objectives are to increase productivity, efficiently use resources, and avoid overruns or conflicts during construction.
"Collaborative construction enables the right conditions for project teams to identify and deliver best-value outcomes for owners. We're thrilled to be part of the IPD team selected by Halifax Water. We look forward to working alongside Bird Construction and the other IPD partners to deliver the Burnside Operations Depot for the customers and employees of Halifax Water," said Tim Coldwell, president of Chandos Construction.
By consolidating Halifax Water's operations facilities with the technical services group, the utility can better serve customers. This facility, built on a 14-acre site at Jennett Avenue, will provide greater efficiency by bringing operations currently in 4 operations depots at Mann Street, Neptune Crescent, Park Avenue, and Bissett Road into one location. Three of these locations are nearing the end of their useful life and must be replaced.
Featured image: (Halifax Water)