EllisDon Infrastructure has been named as the preferred proponent to design, build, finance, and maintain the new Toronto courthouse project located at 10 Armoury Street, bordered by Centre Avenue and Chestnut Street.
Infrastructure Ontario (IO) and the Ministry of the Attorney General (MAG) selected EllisDon Infrastructure after extensive evaluations following an open, fair, and competitive request for proposals process that began in October 2016. Two teams were initially prequalified to submit formal proposals for the project.
The EllisDon Infrastructure team includes: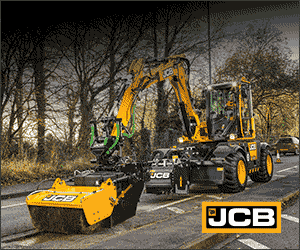 Developer: EllisDon Capital Inc.
Constructor: EllisDon Design Build Inc.
Design Team: Renzo Piano Building Workshop and NORR Limited
Facilities Management: EllisDon Facilities Services Inc. and SNC Lavalin O&M
Financial Advisor: EllisDon Capital Inc.
IO and MAG will now work to finalize contract details with EllisDon Infrastructure by early 2018. At that time, the relevant contracts will be signed, a financing rate will be set, and cost of the contract cost will be announced. Construction is expected to begin in spring 2018.
The new Toronto courthouse will include:
Barrier-free access, to allow visitors and occupants to travel throughout the building with ease, regardless of ability;
Video conferencing to allow witnesses to appear from remote locations and in-custody individuals to appear from detention facilities;
Closed-circuit television to enable children and other vulnerable witnesses to appear before the court from a private room;
Courtroom video/audio systems to allow counsel to display video evidence recorded in various formats and for the simultaneous viewing of evidence; and
A single point of entry with magnetometers, baggage scanners, continuous video surveillance, and separate corridors to ensure the security of judges, members of the public and the accused.
The project includes public and green space improvements and significant design aspects that will celebrate the unique heritage and history of the site.
The new courthouse will bring together many of Toronto's Ontario Court of Justice criminal courts operating across the city. Amalgamating several courts into one state-of-the-art facility will reduce costs, make operations more efficient and effective, provide for equal access to services, and will ensure the province's real estate portfolio is sustainable, accessible, and efficient.
The project is being delivered using IO's Alternative Financing and Procurement model, and will be designed to meet the Leadership in Energy and Environmental Design (LEED) Silver standard.